We're FALLING APART because Post Malone cancels his concert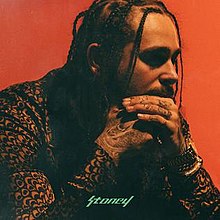 Hang on for a minute...we're trying to find some more stories you might like.
  Many high school students in North Carolina were planning to attend the Post Malone concert on May 18, but unfortunately he is cancelling all of his NC shows. Apparently it is because of some old grudge Post has against J. Cole, who is from Fayetteville, NC. In addition, J. Cole is on tour at the same time, with a show in Florida on May 11 and a show in Wisconsin on June 3.
Cole was approached by Daily Mail, and he acted like he had no idea about the reported beef. J. Cole said that he was not aware of any actions between the two rappers that would result in a grudge. Senior Robert Smith said, "I am beyond furious. I mean who would do something so petty? I was just trying to have a fun night with my pals, and now that is ruined."
  We are waiting for more information about this traumatic announcement and will keep you POSTED with the information as we find out.