Campus Clubs; American Sign Language Club
Tia Hunt, Staff Reporter
December 19, 2018
 American Sign Language (ASL) is the third most commonly used language in the U.S. and is still growing. Despite this, there is amount of stigma associated with using it. Since many hard of hearing and deaf children are born to hearing parents, they have cochlear implants inserted in the ear to help improve the possibility of speech. However, a large amount of deaf and hard of hearing people would rather communicate with sign language. Numerous activists want to reduce the negativity associated with sign language by making it more available to hearing people. This can be accomplished by offering ASL as a class or club in schools. Millbrook has had an American Sign Language Club before but it has recently been added again thanks to Ashley Taris and Ashlynn Hamilton, both juniors, after they wanted to help students learn to sign.
 Ashley and Ashlynn are not fluent in the language, but their dedication for learning it allows for them to be great teachers. The club is for all levels of knowledge and is taught at a beginner level. The signs members are shown are ones the founders think would be most useful for new learners. Ashlynn and Ashley plan on making videos for members to review material or to catch up if they miss a meeting. Since the club is so relaxed, it creates a stress free learning environment that is favorable for students. Sophomore Hannah Provencher said, "ASL club has taught me that there are so many other ways to communicate than verbally. It also gives me a new way to talk with my friends."
 Knowing more than one language opens up multiple opportunities for students both during and out of high school. Not only will they be able to communicate with more people, it also gives them an advantage over others in terms of jobs. The demand for ASL interpreters is expected to rise to almost 50% by the year 2022. This emphasizes importance to the club as it provides students that want to go into this profession a way to start learning. If you want to join, contact Ms. Kadlac or text @aslclub19 to 81010 to be a part of the remind. Meetings are on the second Tuesday and the last Tuesday of every month. We hope to see you there!
About the Contributor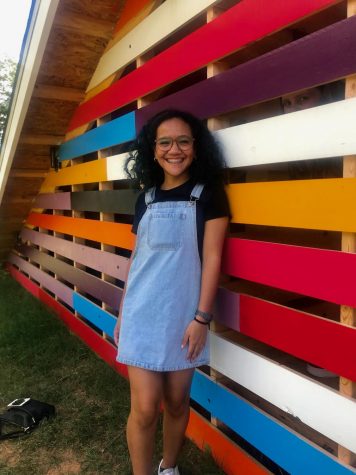 Tia Hunt, Web Design Editor
Hey Wildcats! My name is Tia Hunt, and I am super excited to be a part of the newspaper staff as the web design editor this year. Other than newspaper,...