Decoding floriography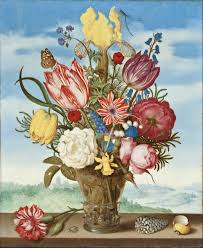 Tia Hunt, Web Design Editor
April 28, 2020
  Giving flowers to a loved one may seem like a simple act of kindness, but in reality, it yields to much more meaning. Flowers can be used to send messages in secret and to subtly show the receiver of the gift your true emotions. This usage of flowers has been employed for centuries in numerous parts of the world, but the meanings of various flowers were not recorded in ways for the general public to use until the Victorian Era. These recordings allowed people to rebel against the strict etiquette of the Victorian Era that censored anyone using unsatisfactory language. Many of the meanings used back then for flowers are still used today unknowingly.
  Roses are a prime example of a continuation of floriography in modern culture. Both ancient Egypt and Greece used roses to convey love and admiration. Cleopatra used roses to attract one of her husbands, Mark Antony, and they were given to Greek gods to show the people's appreciation. Today, roses, specifically red ones, are still used as signs of love. However, in the middle ages, roses had a different meaning: they were used to display secrecy. When red roses were present, it was understood that anything said in conversation was to be kept confidential.
  White lilys are commonly used today but have a different purpose now than they did during Victorian times. They were used by Christians as a symbol for the Virgin Mary's purity and were used by people of other religions for innocence. Today, they are used regularly in funerals and given to loved ones of the deceased as a sign of respect and sympathy. Freshman Michael Brink said, "I know that white flowers are used in funerals a lot, and sunflowers and roses are used to show love."
  Peonies are flowers given for good luck during occasions like marriage in the United States. They are commonly used in China for religious holidays and in Serbia to honor soldiers. Gifters in the U.S. tend to match peonies to wedding themes, but the colors of these flowers hold importance: red peonies are used to show love, like red roses, pink peonies are for specifically for marriage, and white peonies are used to express regret. Because of the symbolism in white peonies, the flowers are great when partnered with apologies. 
  Although flowers can be used solely for their aesthetic purposes, try stepping your gifting up a notch by considering the hidden meaning in them. Floriography is constantly changing as culture changes with time. That makes this unique language hard to learn but interesting to study. 
About the Contributor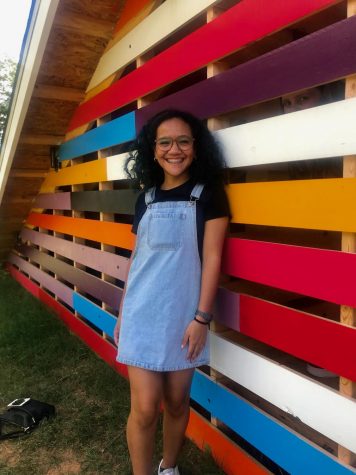 Tia Hunt, Web Design Editor
Hey Wildcats! My name is Tia Hunt, and I am super excited to be a part of the newspaper staff as the web design editor this year. Other than newspaper,...