Spectacular Students: Sam Levine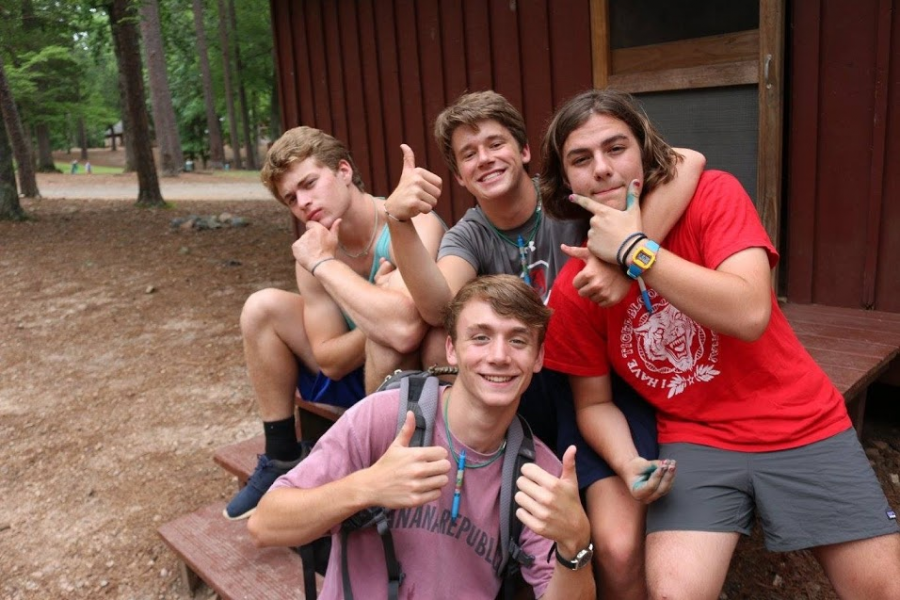 If you are walking down the hallway and you see someone smiling, it is most likely Sam! Sam Levine is a junior this year and always has a smile on his face and a bright outlook on life. Sam is involved in DECA, the IB Programme, Key Club, Junior Class Council, and the Varsity Tennis team. He also volunteers very often, has a job, plays in a band and for an orchestra outside of school, and still manages to spend time with his friends and family. Sam loves going to school here at Millbrook and is a friend to everyone. Ms. Hernandez believes that Sam Levine is a testament to this quote; "The purpose of learning is growth, and our minds, unlike our bodies, can continue growing as long as we live." -Mortimer Adler. She states that this means, "the more you put yourself out there, getting out of your comfort zone and expanding your horizons, the more your mind gets stronger over time."  These qualities, and being involved in so many time-consuming activities, truly makes Sam a spectacular student.
Not only is Sam a part of many things here at school, he also has important roles in each. He is the Social Media Vice President of DECA and the treasurer of Key Club. Because Sam plays a huge role in DECA, Sam gets to work with all of the other officers to plan events for their chapter as well as managing the social media profiles. Sam also frequently volunteers with Key Club who works with a multitude of organizations, but recently he has been volunteering primarily with Rise Against Hunger, a group that packages millions of meals to feed people worldwide. At the warehouse here in Raleigh, he is a part of helping prep for meal-packing events, and occasionally helps to package meals, which he claims is super fun.
Outside of school, Sam works for Global Accounting, an accounting firm that works with local businesses. There he files transactions, expense reports, and tax forms in the winter months. He also plays piano with Triangle Youth Jazz Orchestra every Sunday and plays keys in a band with his friends about four times a week. In the summers he is a trainee at Camp Kanata and hopes to be a counselor there one day. In his free time,  Sam loves music- talking about it, writing it, and listening to it, especially the genre of indie rock. He also likes to play with his dog or just hang out with his friends. Sam is a true role model at our school and represents greatly the title of a spectacular student.