Spectacular Students: Sammy Storey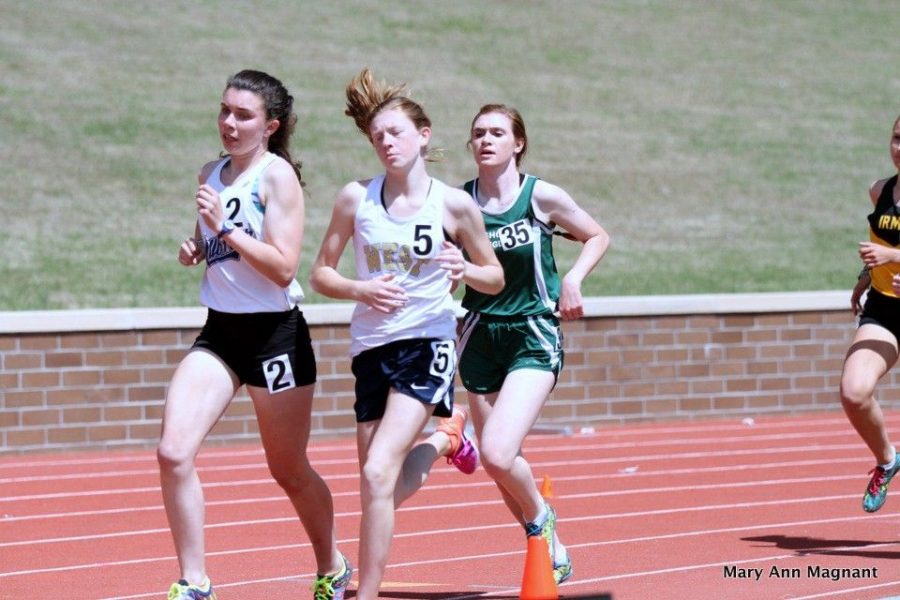 "My friends would describe me as a person who always puts others before themselves, loud, and someone who just wants to have a good time," said senior Sammy Storey. As Sammy's last year of high school comes to an end, she does everything she can to make the best of it! While excelling as a top athlete, exceeding in her academics, and being so involved in school, Sammy still manages to also work, volunteer, and spend time with her friends and family. All of these things are what makes her truly spectacular.
Sammy is a four year member of the cross country team, serving as a captain for the past two seasons. She became interested in the sport in middle school and joined the team as soon as she got to high school. According to Sammy, "Running has become a huge part of my life, and although I have had a few season ending injuries, I would not change my cross country experience." Besides running, Sammy generally enjoys being outdoors, whether that is going on a hike or just exploring with her friends.
While staying busy with sports, Sammy also manages to excel in school. Sammy is a part of MEB, DECA, Latin Club, and multiple honors societies such as Mu Alpha Theta (Math Honor Society), World Languages Honor Society, Latin Honor Society, and National Honor Society. Sammy has loved being a part of MEB and described it as "a ton of work and there is so much that goes on behind the scene, [but] it is always great to see the student body enjoying themselves and receiving positive feedback on events and constructive criticism on how to make things better." While managing senioritis, Sammy continues to finish off her last year here at Millbrook staying organized and having fun!
Though Sammy may sound like every other senior that goes above and beyond at school, there are many things that most people do not know about her that make her very extraordinary. In her free time, Sammy enjoys being with her friends and attending a Bible study with her friends from Camp Oak Hill.  Over the summer, Sammy is a counselor there and enjoys being in the environment because she is surrounded by spirited children and friends. On top of all of this, Sammy is a babysitter, about to start a job at Bruster's Ice Cream, and a volunteer with a local non-kill animal shelter.
As her days at Millbrook come to an end, Sammy says she is "going to miss the teachers I have made close bonds with.  I have gotten very close to some of my teachers over the past 4 years, and I am going to miss their smiling faces and hellos in the hallway and their encouragement." All of these things and more really show that Sammy is a Spectacular Student.