Matthew Cope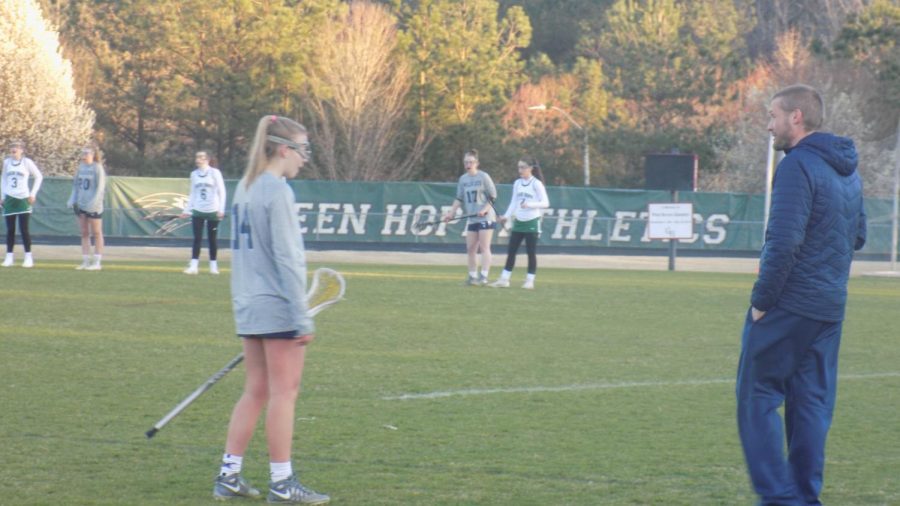 Millbrook's AP World History, IB Social and Cultural Anthropology teacher and Women's Lacrosse Coach, Mr. Matthew Cope has a love for sharing his knowledge with others. Mr. Cope tweaks his lesson plans in a way that causes many students to engage, such as relating historical periods to today.
 In the past Mr. Cope actually wanted to be a code breaker for the National Security Agency. However, his parents (specifically his father) was the biggest influence to him in becoming a teacher. Cope attended Bloomsburg University of Pennsylvania, which is where he acquired both his undergraduate and graduate degree in teaching.
 The athletic part of his career came from when he was first hired as a teacher at a previous school. Cope stated, "Well, the original coach quit about two days before tryouts began, and the school thought I should take his place." While coaching lacrosse, he began to love the sport and describes it as fast paced and exciting. Since Mr. Cope is a World History teacher, he knows interesting facts about lacrosse, such as it being created by Native Americans and originally being known as stick ball.
 Whether it is on the field or in a classroom, Cope sees all teaching to others as a genuinely good opportunity to expand students' minds. Mr. Cope has been teaching for a total of thirteen years, nine of them being at Millbrook. At the time, Mr. Cope's wife had been studying at Chapel Hill for her PhD, and he needed to find a job. Once he saw that Millbrook was nearby where he lived, he checked out the school and thought that it best suited him, so he applied.
 Mr. Cope is someone that you can easily talk to since he is expressive when it comes to sharing his journey from high school until now. In the past, Cope was fortunate enough to travel to different countries and experience different cultures, which one day he hopes to do again. Mr. Cope is a family man who often speaks of his daily life as a husband and a father. While speaking to coach Cope about his favorite things to do, he stated, "I hang out with my son Carter, the greatest human being."
 Mr. Cope is a role model and exceptional teacher who loves what he does everyday. Sophomore Harrison DeCicco said, "In my personal opinion, Mr. Cope's greatest strength that he demonstrates in the classroom is his time management and organization skills. He takes the curriculum that feels rushed and shallow and effectively exposes his students to all necessary information. This provides opportunities for in depth discussions and critical thinking about major concepts and events, despite being heavily limited on the amount of time he can dedicate to a topic." Many respect Mr. Cope for his dedication to his classes which makes him a good influencer who impacts the lives of his students in a positive light.