Spectacular Students: Reychel Douglas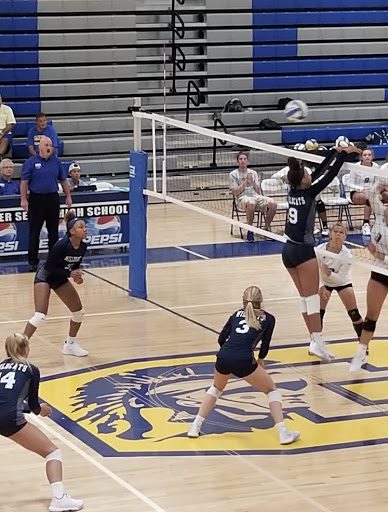 Freshman Reychel Douglas is very involved at Millbrook. She is the Freshman Class President, member of the Varsity Volleyball team, and hopes to be on the track and basketball team. One teacher that has impacted Reychel Douglas is Coach East. When asked to describe Reychel, Coach East said, "Reychel Douglas is more than just an outstanding basketball player – she is an outstanding person.  She has the ability to relate to all kinds of people, and she has a pretty good sense of humor. Already within the first two months of school, she is involved in many aspects of Millbrook, trying to make our school better. Reychel's work ethic and personality will allow her to reach many great achievements in her life."
Although she is involved in volleyball, she primarily focuses on  basketball. Reychel has been playing basketball since she was six years old. Being extremely talented, she was offered a Division One scholarship in the eighth grade. Her favorite part about the basketball program is how many bonds she has made already with the girls in basketball. She said, "Being close is very important to having a successful team." Her friend, junior Journee Spencer said, "Reychel is an energetic person who always has a smile on her face. She's a star athlete in all the sports she plays, basketball, volleyball, and track. Reychel is known for her leadership in middle school and she will continue that legacy in high school."
Although Reychel is very involved in sports, her favorite school activity is being a part of class council. Being the Freshman Class President, Reychel stated that "it makes me feel like I have a voice in the decisions made at Millbrook." Regarding Millbrook, she says she plans on  "making the school a better environment for everybody and making people more comfortable being who they are so they aren't trying to be someone totally different. Also, I'm going to try to have different activities to help create opportunities for students to make more friends if they're introverts or if the social scene is overwhelming or intimidating for them."
Outside of Millbrook, Reychel is also involved in the community. She enjoys going to food banks with her mom and creating care packages for people who are less fortunate than most. After high school, Reychel wants to go to college and play basketball. In the future when she graduates college, she wants to keep her basketball career in motion and play somewhere overseas. After her career is over, she wants to be a trainer or a coach for young athletes. Reychel is truly a spectacular student!
About the Contributor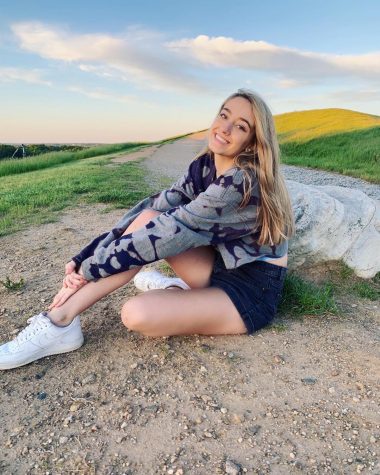 Gabrielle Phillips, Section Editor
Hey, y'all! My name is Gabrielle (or Gabby), and I am a senior this year! This is my second year on the Cat Talk staff, and I could not be more excited!...