Bank Failures Cause Widespread Panic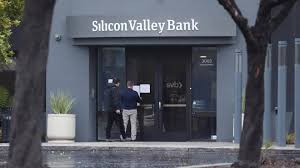 Two banks have closed within the last two weeks causing massive damage to the stock market: Signature Bank in New York and Silicon Valley Bank in Santa Clara, California. The collapses have caused millions of people and businesses to frantically pull out their money and try to preserve their capital. 
  The Treasury Department called an emergency zoom meeting early on Sunday morning on steps to "stop the bleeding" of the bank's failures and make sure that money is returned in full to the owners. The big problem is that this bank is insured by the government for up to $250,000, and most of the deposits at this bank were from corporate businesses with millions of dollars in deposits. Losing that amount of money would be detrimental to not only the specific company but also the entire economy. 
  Rep Jeff Jackson, D-NC, who shares information through TikTok, assured viewers and citizens that the depositors will be the only ones protected by the FDIC (Federal Deposit Insurance Corporation) because a majority of the depositors are start-ups and small businesses that employ thousands of people. Jackson referred to this panic as a "domino effect that must stop" and that the only thing worried about is "stopping the sinking ship."