Wakefield Fights Latest Signal of School Safety Concerns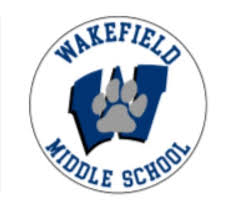 On Friday, May 13, three separate altercations occurred at Wakefield middle school. Two of these alterations were fights between 8th graders. "After each fight, we had to call 911 to request medical attention," wrote Principal Kiley Brown in an email to the parents. "A student and staff member required treatment for their injuries". Students at Wakefield Middle had to eat lunch in the classrooms as a result of these altercations. The students who participated in these fights will be disciplined within the Wake County Public Schools policies. 
This is just the latest incident that is showing a rise in discipline issues in our own school system. Just last week, Leesville High School had to shut down half of its bathrooms after students vaping set off constant fire alarms. As a result of this teachers are having to give up their planning periods to monitor bathroom usage. As noted on CBS17.com, four  WCPSS schools went into code red lockdown in February, due to threats against student's safety. Even last week a vague threat caused the school system to send out parent notifications that extra police presence would be on campuses to ensure student's safety.