DeSantis Passes Bill Requiring Asian-American Studies to be Taught Amidst Wave of Education Crackdowns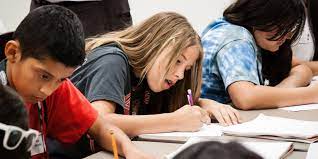 In recent months there have been a wave of crackdowns on education within the state of Florida, ranging from the "Don't Say Gay" bill to laws prohibiting AP African American Studies as well as proposed restrictions on college courses such as African American Studies, Gender Studies, etc. Among this rash of new laws, Governor Ron DeSantis has passed a bill mandating that Asian American and Pacific Islander history is taught in Florida public schools. 
  While at first many may consider this to be a step in the right direction, Asian American academics and civil rights organizations have begun pointing out the double standard in this new law and accuse DeSantis of aiming to push the "model minority" myth, as well as disrupting race relations. They say that this bill, which coincides with a law passed preventing colleges from allocating money towards diversity programs, showcases a direct double standard within state politics and directly pits Asian American and other people of color against each other.
  This bill will mandate the teaching of Japanese internment camps, immigration, and citizenship. However, this bill will also ban the teaching of "identity politics" and "theories that systemic racism, sexism, oppression, and privilege are inherent in the institutions of the United States and were created to maintain social, political, and economic inequities." Protesters of these stipulations state that it is impossible to teach the history of Asian Americans without teaching the racial and societal contexts which underlie this history.