Lights! Camera! Action!
Hang on for a minute...we're trying to find some more stories you might like.
 With Halloween just a few days away, the movie industry is releasing some terrifying sequels and original horror films. First, the sequel to Unfriended, Friend Request released October 7th.  Starring Alycia Debnam-Carey, William Moseley, and more, the movie follows Laura (Alycia Debnam-Carey) who is being haunted by the ghost of a former friend. The ghost wants Laura to feel as lonely as it felt while it was alive. Laura has to embark on a terrifying journey to save her friends from a vengeful spirit. While the movie does not have the found footage look that made Unfriended so unique, it still looks like a terrifyingly twisted horror film.  This movie is rated R.
 Another October movie is Ouija: Origin of Evil.  Starring Elizabeth Reaser as Alice Zander,  Annalise Basso as Paulina Zander, and Lulu Wilson as Doris Zander, this is a prequel to the 2014 film Ouija and takes place in 1967 Los Angeles.  When a mother and her two daughters attempt to use a Ouija board as a scam for their seance business, things turn much more sinister when the youngest daughter is possessed by an evil spirit. so her family is forced to face their deepest fears to send the possessor to the other side.  The movie releases October 21st and is rated PG-13..  Both the trailers for Friend Request and Ouija: Origin of Evil have been released, so if you are not sure if you want to see the movies, go to Youtube and watch those.
  If you cannot get to the movies this month, there are a lot of great horror movies on Netflix, two of which are Insidious and Dead Silence.   Insidious stars Patrick Wilson, Rose Bryne, and Barbara Hershey, and follows Josh ( Patrick Wilson), Renai (Rose Bryne) and their son Dalton (Ty Simpkins) who recently move into a new house.  However, soon after the move, Dalton falls into a coma, which triggers a series of strange and haunting events that lead to paranormal investigators performing a risky seance in an attempt to save Dalton.  In Dead Silence stars Jamie Ashen (Ryan Kwanten) and his wife, Lisa (Laura Regan) who receive a ventriloquist doll who is attempting to kill them.  Jamie and Lisa attempt to find out why they are being hunted, with a terrifying and unique ending.   
 Overall, there are going to be some excellent movies in October, and some are going to be terrifying.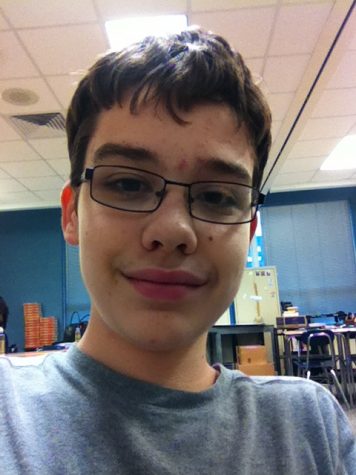 Adam Griffith, Staff Reporter
Hi, I'm Adam Griffith, and I'm really excited to start my first year with MHS Cat Talk!    I'm a 15 year old sophomore and a member of film and creative...