This Day In Sports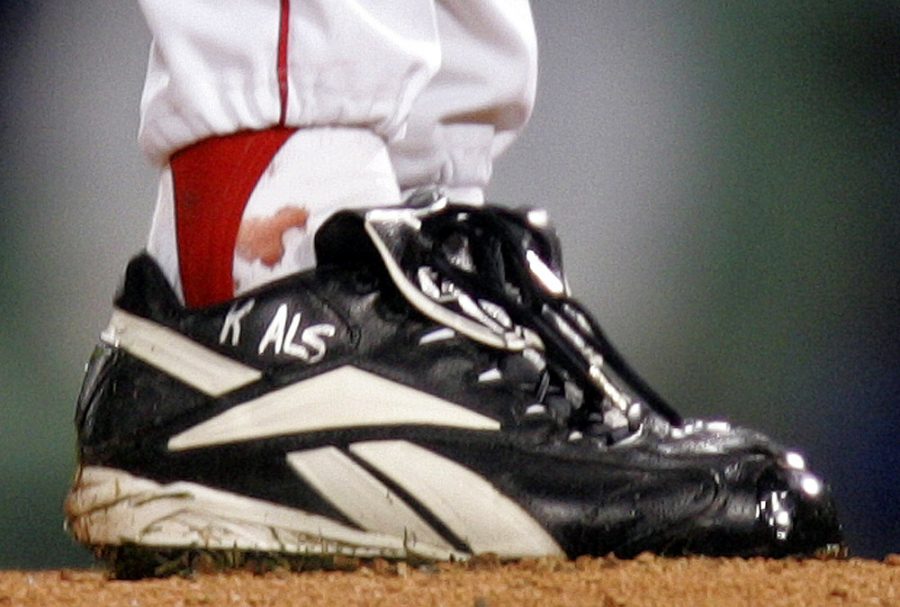 October 19th sports memories have been made that will stay around in the minds of many for centuries to come.
 2004: Curt Schilling's "bloody sock" game
   The Boston Red Sox were playing the New York Yankees in the 2004 American League Championship Series (ALCS). The Yankees went up in the series 3 games to 0 and were one win away from advancing to the World Series.  Boston came storming back, winning 2 straight games, setting up Curt Schillings to pitch the crucial game 6. His start was left questionable though, after he had to have a procedure to patch up the torn tendon sheath in his right ankle. He visibly was not moving the same and was in pain. During the game, you could also start to see blood soaking into his sock above the top of his shoe. Through all this, Schilling still pitched a gem of a game, going 7 innings and giving up only 4 hits and 1 earned run. This performance led the Red Sox to their game 6 victory and eventual ALCS win over the Yankees becoming the first team in MLB history to come back from down 3-0.
 1998- Mike Tyson gets his license back after biting off Evander Holyfield's ear
 Mike Tyson and Evander Holyfield were in a title fight when Mike Tyson took a bite out of Evander's ear. Tyson lost his boxing license for 15 months after the fight. He was also fined $3 million by the Las Vegas City Hall. There was a vote on the decision of whether or not to reinstate him  after this incident. Tyson told the Nevada Athletic Commission that he suffered enough and that he needed boxing. It resulted in a 4-1 vote with the lone person voting against being James Nave, the commissioner. After the decision was announced, Tyson was ecstatic and near tears, as he missed over 15 months of doing his favorite thing. His trainer went on to say that they would ease him back into it. They pushed for the earliest he could fight to be December 5th. Although he was reinstated, some boxing professionals say Tyson lost his edge and was never as good as he once was. This fight was one of the most exciting title fights ever and was punctuated by this altercation. This eventually escalated even more with Tyson losing his boxing license.