Critics Corner: Metro Diner to the rescue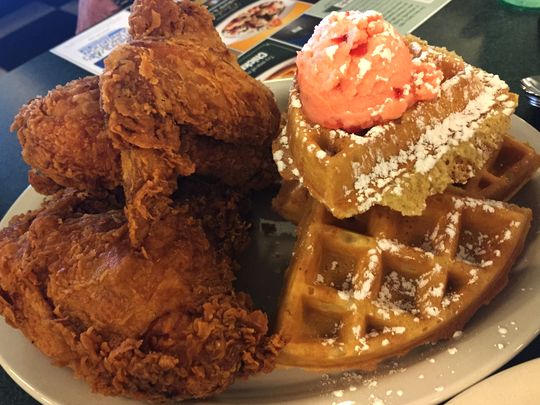 Having existed for more than 140 years, diners are (arguably) the finest American creation. These all-day breakfast establishments are prevalent in both pop-culture and American traditions. One would be hard-pressed to find a year in American film that does not feature a key scene in a diner. Unfortunately, the Triangle area is seriously lacking in the diner industry, considering there are no traditional diner establishments. One could indisputably find a breakfast restaurant in the Triangle, but very few possess the ambience and character of "mom-and-pop" diners. Seeking to fill the void, the Metro Diner recently opened a location in the Sutton Square shopping center, located a quick 3 minutes from Millbrook High School.
Although Metro Diner is a chain diner, it is far-removed from Denny's or Waffle House. Metro Diner claims that they have cooked with heart and for the love of food ever since their diner humbly began in Jacksonville, Florida. Since its opening in 1938, the restaurant has been in the Davoli family. Their family is dedicated to innovative cooking with local ingredients – and it shows. Metro's Diner has countless awards and is known as the "go-to" eatery for locals and renowned for its friendly service. The eatery was even featured on Food Network's Diners, Drive-Ins and Dives for their meatloaf plate, Pittsburgh steak salad and my personal favorite, "Yo Hala on the Square" french toast.
However, if you want to play it safe, Metro offers classic 3-egg omelets, benedicts, pancakes, breakfast sandwiches and sides. To junior Jada Brinson, the eggs, hashbrowns and toast combo is a winner: "It is a simple dish, but it tastes great. That is what I look for when I go to a diner." You can add a little "kick" to your hashbrowns and homefries by adding bacon, ham, chili, cheese, and ten other combinations!
The next time you are wondering where to stop for your Sunday breakfast, 2-hour delay or late-night feast, try out Metro's Diner in the Sutton Square shopping center.
About the Contributor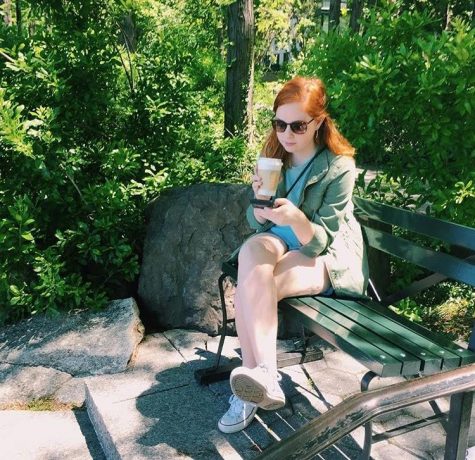 Emily Ficker, Section Editor
Cat Talk reader:

thank you for checking out my profile. To tell you a little bit about myself, I am a second-year Newspaper student as well as the...