Culture Collaboration
Christmas around the world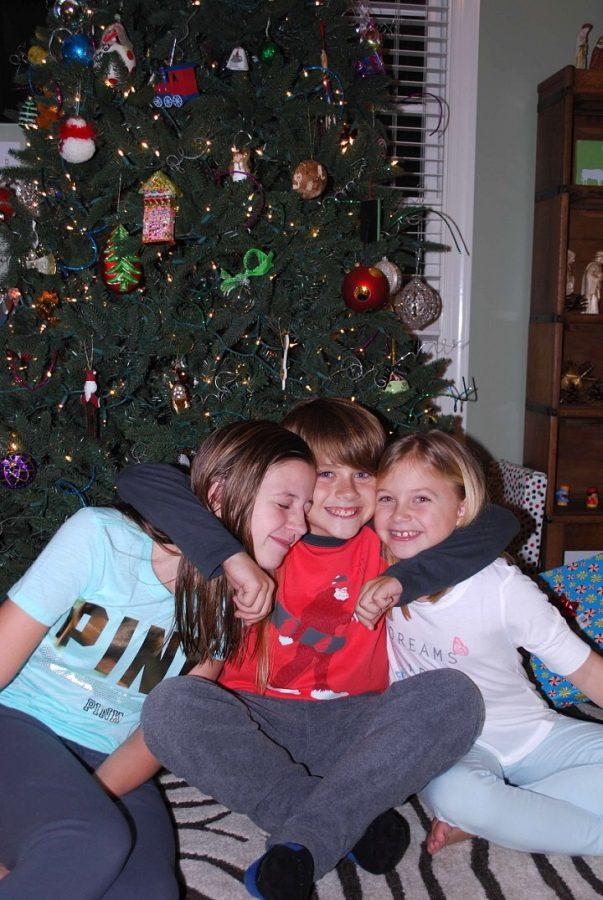 ¡Feliz Navidad! Sheng Dan Kuai Le. Joyeux Noel. Fröhliche Weihnachte. Idah Saidan Wa Sanah Jadidah. Merry Christmas! With over 160 countries celebrating each year, Christmas is a very secular holiday. Each country has developed its own unique festivities. The celebration of Christmas came about when the followers of Christianity wanted to honor the birth of Jesus Christ. December 25 is now a federal holiday in the United States. However, it is very questionable if that is Jesus's actual date of birth.
 Typically, Christians in America celebrate by decorating Christmas Trees, exchanging gifts, attending church, and sharing meals with friends and family. Many customs found in America are similar to ones found in the UK, France, the Netherlands, Italy, and Poland. Santa is a huge part of modern day Christmas. This fictional character, based on Saint Nicholas, has taken an enormous amount of attention away from the original reason for the season. Children spend a lot of time putting together a list of presents they want from Santa. They stay on their best behavior in order to make Santa's "nice" list. Many children also make cookies to leave out for Santa and his reindeer on Christmas Eve.
 In South America, food is a major part of their celebration. The most popular dishes include soups, such as Cazuela de Ave and Pan de Pascua. They also make desserts like Natilla and Buñuelos. Families do not purchase Christmas trees; instead they set up a crèche, which is a representation of the nativity scene. Families also exchange gifts. Santa is not nearly as popular in South America as in America. The few children that do know him refer to him as Papa Noel.
 Foreign exchange student Emil Sabovic explains that in Serbia their winter break is from December 24 until January 16. Emil said, "We actually celebrate it [Christmas] twice; once on the twenty fifth of December and again two weeks afterwards."  For Christmas they prepare a feast including chicken, pork, and hard boiled eggs with russian salad. In Serbia, Emil's family sets up a Christmas tree and give gifts.
 Christmas day in Africa begins with carolers walking and singing through the town. They hold an annual Christmas pageant in Congo that is a very big deal to the citizens. After caroling, the people go home, get dressed in festive clothes, and take love offerings for Jesus to the special service that is held at their house of worship. In the church, the birthday of Jesus is celebrated and people put gifts on the raised platform next to the Communion table. After the service, people invite friends to Christmas dinners arranged in front of their homes.
 The Christian children of China decorate their "Tree of Light" with colorful ornaments. They make their ornaments from paper in the shapes of flowers, chains and lanterns. Santa Claus is called Dun Che Lao Ren which means "Christmas Old Man." They hang muslin stockings hoping that Christmas Old Man will fill them with gifts and treats. The non-Christian Chinese call this season the Spring Festival and celebrate with many different festivities.
 There are so many unique traditions going on during the holidays. Christmas is a holiday that brings a very large number of people together in celebration. It is beautiful that so many cultures are being joined together by the same holiday.