This Day in Sports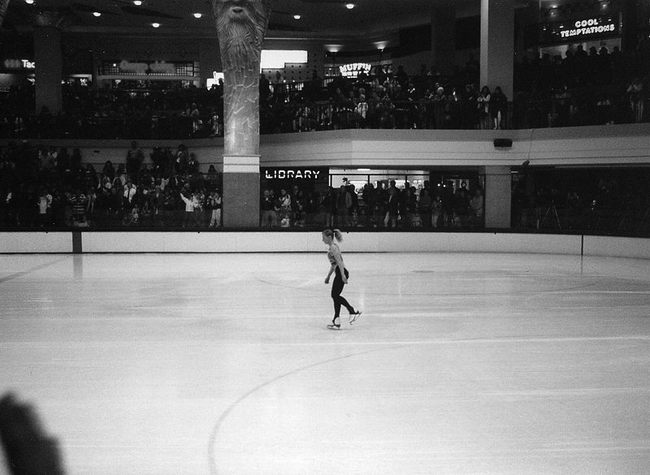 March 16
Harding Strikes Back
 To some, this is just another day in the year that will come and go with no hindrance, but for Nancy Kerrigan in particular, this day is a reminder of the vicious attack taken out on her.
  On this date in 1994, Tonya Harding, a former member of the U.S. Figure Skating team, plead guilty for hindering an investigation. She later added that she learned about the details behind attack after she returned home from the U.S. Championships, but helped to cover it up. Harding's ex-husband Jeff Gillooly, as well as another man by the name of Shawn Eckardt, hired a hitman  named Shane Stant to attack Nancy Kerrigan. So after one of her practice sessions at the U.S. Figure Skating Championships, Mr. Stant brutally clubbed Ms. Kerrigan on the right knee with a metal baton. After the attack and in the infamous video of  the aftermath, viewers could hear Nancy Kerrigan wailing, "Why, why, why?" as she held her right knee and was carried away.
 After this happened, Nancy Kerrigan still earned a spot on the Olympic team and was able to compete again after a short recovery time from her injury. Sophomore Rebekah Hayles said, "It must have been heartbreaking for Nancy to get injured like that. Even though she ended up fully recovering, you can't not ask yourself what if and what could've been. If she didn't get injured, could she have won a gold?"  Kerrigan said that she believed she had her best performances ever at the Olympics after the incident. Both events resulted in her winning the silver medal, but in a very controversial way. Tonya Harding was also there, but she was not performing as well as Kerrigan at all. She finished in 8 place in the short program.
 Once Harding got back from the Olympics, everything got serious. Less than a month after returning, she plead guilty and was sentenced to 3 years probation, 500 hours of community service, and a $160,000 fine. Along with that, she was forced to resign from the 1994 World Figure Skating Championships and from the U.S. Figure Skating team.
 Throughout the entire scandal, different stories and theories were brought up, but only a few people really knew what happened. Through all of the tension that was created by this incident, both Tonya and Nancy became infamous and otherwise have been known by everyone ever since because of it.