Music Now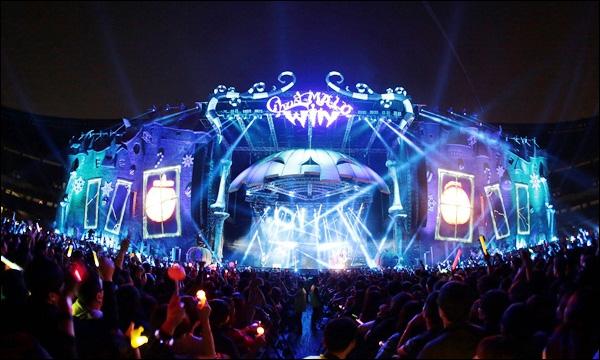 Hang on for a minute...we're trying to find some more stories you might like.
You may have heard the song, "Gangnam Style" by PSY that swept the globe in 2012. It is one of the many songs in K-pop history to have done that. K-Pop music is an acronym derived from the phrase Korean pop music. This genre of music originated in South Korea. It is known for its wide variety of audio-visual elements, but it also is a mixture of the known "popular music" in South Korea as well. This genre covers a range of styles of music. It covers dance-pop, electropop, R&B, and even jazz; the list goes on!
 One of the earliest K-pop groups was Seo Taiji and Boys who formed in 1992. Their goal was to experiment with different styles of music in order to mix up the music scene in Korea. Because of their bold choices, the integration of multiple music elements has became a common ritual within the K-pop industry. Soon enough, K-pop entered the Japanese entertainment world, and the start of the 21st century became a part of the teen culture and young adults in East and Southeast Asia. Now with technology and the power of social media,  K-pop and Korean entertainment is known as the Korean Wave in places like Latin America, India, North Africa, and everywhere else in the Western hemisphere.
K-pop is dominated by  a mixture of all male or female groups. However, at the core of this genre of music, there are "idols." They embody the Western and Eastern sounds of music. "Their music gives off the vibes of summer. It's so upbeat and can put anyone in a good mood,"said by junior Sarah King. Their in-sync choreography and fashion choices have helped K-Pop make their imprint in the music industry.
 Second-generation idols also continue to showcase that over-the-top type of fashion. Now they have added unique hairstyle, flashy colors, and choreography. Many groups are influenced by the dance moves from their predecessors.
 Many K-pop idols have hit the international stage. Some performing in places like Rio De Janeiro, Paris, and even Los Angeles. K-pop has now been translated by fans into Arabic, French, Vietnamese, and many more languages. As many new idols emerge and develop new concepts and sounds, they make sure to always hold on to their roots created by Seo Taiji and Boys.