Today in Sports History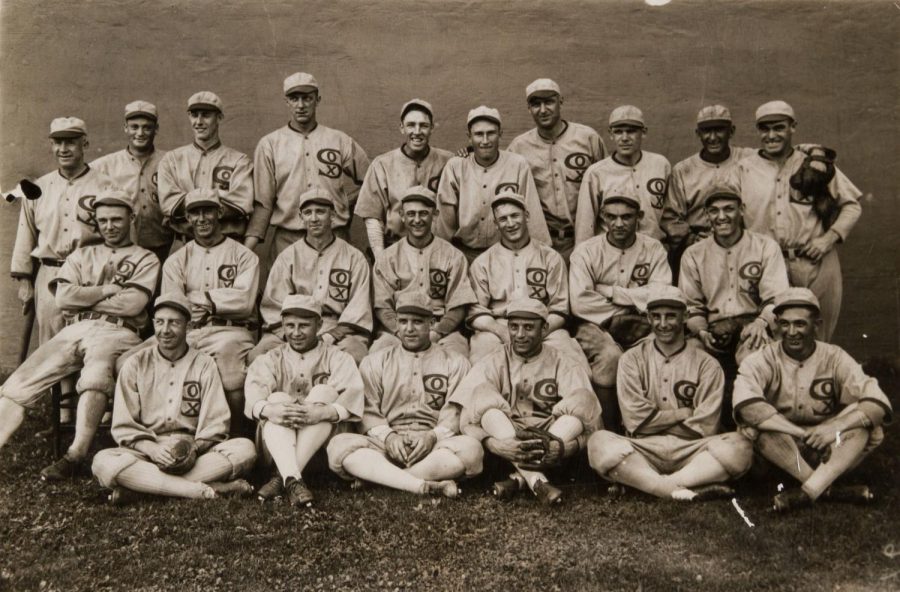 On October 9, 1919, the most infamous World Series in Major League Baseball history was won by the Cincinnati Reds; there were eight men on the Chicago White Sox who were accused of losing the series on purpose in exchange for money from a gambling ring leader. The eight men were Arnold "Chick" Gandil, Eddie Cicotte, Oscar "Happy" Felsch, "Shoeless" Joe Jackson, Fred McMullin, Charles "Swede" Risberg, George "Buck" Weaver, and Claude "Lefty" Williams.
 Prior to the series, all of the players who were going to throw the games, along with players just ready to listen about it, met in Chick Gandil's room to talk about the fixing of the series. All of the members that were known to be involved, even if they eventually did not collect any money, were either banned for life by the MLB or received punishments. One of the players who was involved, Eddie Cicotte, fixed the series because in his contract he was guaranteed $10,000 bonus if he won thirty games that season. After he reached his twenty-ninth win,  he was "rested" for the final two weeks of the season,  restricting him from being able to get the thirtieth  win. This story also has some falsehoods behind it. Another famous player that was allegedly involved is "Shoeless" Joe Jackson. His guilt has been debated more than any other player's, and it still is to this day. Shoeless Joe led the entire series in many categories, including batting average and homeruns. He did not commit a single error on the field. He maintained his innocence throughout, and it was later found that he never was present at any of the meetings, when teammates told judges. According to Jackson's roommate, Lefty Williams the only reason his name ever came up with the gamblers was for credibility, although it still resulted in him being banned for life.The only reason that anyone ever found out about the whole scandal was when player Eddie Cicotte confessed to it. Then a Grand Jury case was brought against the players when they were found guilty and banned for life!
 One of the other unique things about this World Series that was put on the back burner due to the scandal is the fact that the series was a best of five, nine game series, rather than the typical best of four, seven game series. In the series, the White Sox did win three games during the fix. This is the only World Series to date that has been found to have been fixed. Junior Sam Hess added, "The throwing of the series I feel damaged the image and credibility of the sport for a while."  This is one of the most well known World Series ever and has loomed over the league for nearly 100 years now!