NHL holds out on 2018 Olympics
Hang on for a minute...we're trying to find some more stories you might like.
This year the National Hockey League (NHL) has decided to hold out on the Pyeongchang Winter Olympics in South Korea. This is due to the league not wanting to stop its season in order to allow the players to leave and play. The result of this is that the Olympic teams will consist of all semi-pro, college, and foreign league players being rostered for their respective countries. It has also left many fans, players, and coaches very upset.
 When the NHL's Commissioner, Gary Bettman, announced this decision, many players  fired back at it and were very frustrated. Most players said that they are so frustrated because they look forward to representing their countries and have since they were little kids. Junior Luke Cooper agreed to this, adding that "It's stupid how NHL players can't play in the Olympics. I really look forward to watching hockey in the Olympics, and now I'm not looking forward to it as much." On top of that, one of the league's best players and future Hall of Famer Alexander Ovechkin has gone as far as to say that he would leave his team and still participate in the Olympics rather than playing in his team's games. One of Bettman's reasons for not allowing the participation is because he says, by disrupting the NHL season is that it harms the growth of hockey. This does seem anticlimactic though as the Olympics are a worldwide event that would give coverage across the globe.
 This has also brought excitement to some, as the knowledge of  no NHL players participating has lead to viewers being ready for the unexpected. As in most every Olympic event, there are the standout countries that you expect to win. Now that those standout countries like Canada, USA, and Sweden will all be missing their best players, it will even out the playing field for all of the countries. This makes the unpredictability of the game even higher than normal and gives countries that normally have no shot a much higher chance to bring home the gold this January. Another reason this brings some interest to the Olympics is the memories of the famous 1980 Olympics when Team USA won the hockey gold. In those Olympics as well, no pros were allowed to participate, and the entire USA team was made up of college players. They were the underdogs and were not expected to win at all, but they still did. The only difference in these Olympics is pros can participate just not NHL players.
 Now the favorite to win the gold is Russia. The reason for their overwhelming favoritism is because they have the second most talented professional league in the world. Also most of the Russian hockey athletes stay in Russia to play in that league. This means that they are eligible to participate since their leagues will being taking breaks to participate in the Olympics.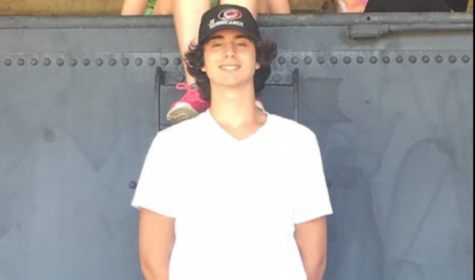 Robbie Cicciari, Co Editor-in-Chief
Hi, I'm Robbie Cicciari, and I am a third year member of the newspaper staff! I'm 17 years old and a senior here at Millbrook. I write sports articles...