That's What She Said: Relationships with Technology
Hang on for a minute...we're trying to find some more stories you might like.
 The more attached people become to social media, the more they become dependent on technology for communication, news, and human relationships. As more and more people are becoming hooked to their smartphones and tablets, many argue that it can help or harm your relationship with your partner. Based on a survey, humans use technology about seven hours a day, either surfing the web, on the phone, or watching TV. Technology, including social media sites, can bring couples closer together instead of bringing them further apart. In ways such as lasting long distance relationships, couples showing their love with little effort, and giving couples a platform to say things that are borderline awkward to say in person.
 Raise your hand if you have been in a long distance relationship or have seen one in a movie! It can be tough, right? Long distance relationships are tough on both people in a relationship, but with communication apps such as Instagram, FaceTime, and countless others we are able to stay connected with one another so our relationships do not fall through. Long-distance couples are very fortunate in this day and time as they are always aware of what day-to-day activities each other are performing. Couples that are not able to see each other regularly are able to communicate on a daily basis. Sophomore Elizabeth Iager argued that social media is helpful for her relationship with AJ Kurke when she said, "It's more helpful mainly because with AJ's busy schedule, it's an easy way to be able to talk." Technology becomes the main focus in relationships where couples have had to separate.
 Nothing makes someone feel more loved and appreciated, especially in front of their friends, than being posted about by a best friend or partner online. As Instagram, Snapchat and Twitter increasingly become the three most popular sites, they allow couples to post sweet and meaningful things about their partner. Showing your girlfriend or boyfriend off is romantic and modernized technology allows couples to show affection towards each other with little to no effort.
 During the first couple days or even weeks of your relationship, things may be a little awkward. Meaning, maybe things were easier to say when you were just friends or you do not have enough confidence to address compliments or start conversations in person. Our phones allow us to express with each other topics that are hard to communicate in person. We always find it easier to shoot a quick text or make a phone call rather than having a conversation in person to express our deep emotions, enabling us to communicate without the awkward silences.  
 Technology and social media sites allows couples to communicate with each other and it gives an opportunity for them to be aware of each other's daily life in order to have interesting conversations.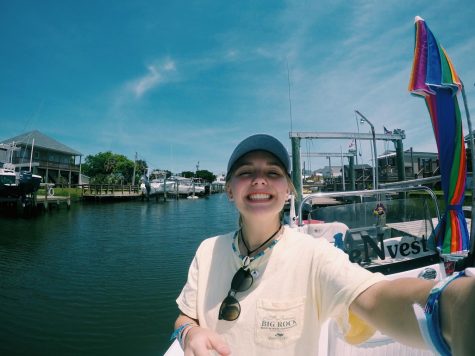 Taylor Jones, Entertainment Editor
Hey y'all! My name is Taylor, and I am junior. This is my second year on the Cat Talk staff. I am the Student Body Secretary at Millbrook this year, and...