Deadly Flu Pandemic, Killing Victims One by One
Hang on for a minute...we're trying to find some more stories you might like.
 An estimated five to ten percent of Americans die from the flu every year. The winter flu outbreak is attacking children and adults all across the country. Last year, as many as 110 children died from the flu virus, and so far this season, thirty children have died due to contracting the sickness. In North Carolina, a strong sixty-seven people have passed away from the flu, including a six-year-old girl from Cary. Due to the popularity of the vaccine, many doctors offices and hospitals have run out, leaving families more fearful of contracting the disease as it spreads more rapidly. Not only are humans dying from the flu, but animals are too. Dogs are being affected as well, with the same painful symptoms such as coughing, sneezing, fever and decrease in appetite. In order to keep you and your family healthy this winter, avoid touching your eyes and mouth, avoid close contact, stay home when you are sick, and get vaccinated as soon as possible.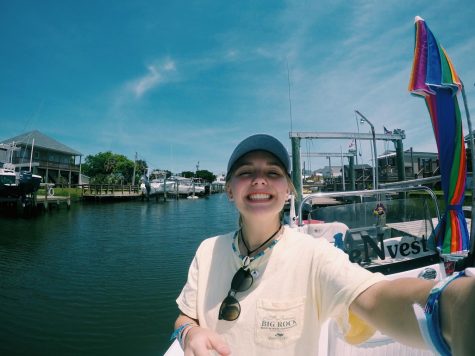 Taylor Jones, Entertainment Editor
Hey y'all! My name is Taylor, and I am junior. This is my second year on the Cat Talk staff. I am the Student Body Secretary at Millbrook this year, and...