Recognizing Black History Month
Hang on for a minute...we're trying to find some more stories you might like.
 The month of February is Black History month, which is a month filled with rich history and people who fought for their freedom. Often times when we think of Black History Month, we think of people such as Martin Luther King Jr., Malcom X, and Rosa Parks because they all played a large role in the Civil Rights Movement. However, there are many Black Americans who are often overlooked for their achievements both in the workforce and in the fight for equality.
 Mary Ellen Pleasant was both an entrepreneur and an activist. Historians are unsure of where she was born, but she started out as a indentured servant in Georgia in the 1810s. Her master was a Nantucket shopkeeper, and by watching him do his work, Mary was able to learn the basic skills necessary to run a business. Mary also gained great knowledge about the abolitionist movement from her master and his family. When she was older, she married a freeman, J.J. Smith, a wealthy abolitionist. Mary and J.J. were happily married and together they both funded many different abolitionist causes and helped hundreds of slaves escape to the North where they could be free. As her power grew, she began fighting for civil rights for women and Black Americans. She eventually became known in the black community as a philanthropist and as a civil rights activist, which was unusual for women.
 Bessie Coleman was the first African American female to earn her pilot's license. She had to fight to gain equality in order to be seen as equal among the men who dominated her industry. Her skin color prohibited her from earning her pilot's license in America, so Robert Abbott, a journalist at the Chicago Tribune, paid for her to go to Paris so she could get her pilot's license. Just because of this man's generosity, Bessie reached her goal of becoming a pilot and became a leading woman in her field.
 Matthew Henon was born just after the Civil War, and both his parents died when he was a small boy. He walked on foot to Baltimore and found work as a cabin boy on a ship, which allowed him to see the world and all that it held. The ship's captain taught him about sailing, and when he passed, Matthew was devastated. After returning home, Matthew worked in a shop where he met lieutenant Robert Edwin Peary, who he went on many adventures with. They even reached the North Pole, and Matthew was named the co-founder of the pole.
 Today, there are many Black Americans who are important in our lives and to society. These are people such as Maya Angelou, Oprah Winfrey, and Magic Johnson who are entertainers, athletes and authors. This month, remember to take the time to reflect on the many great Black Americans who have made America a better place for everyone. Black History Month is a month of reflecting on the positive impact Black Americans have on society, which is why sophomore Nia Anderson said, "To me, Black History Month is important because it is an entire month where the focus is on us. In school, the only time we hear about Black History is when they talk about slavery. It is important for people to learn that black people are so much more than slavery." Black Americans have and will continue to make America a better and more diverse place.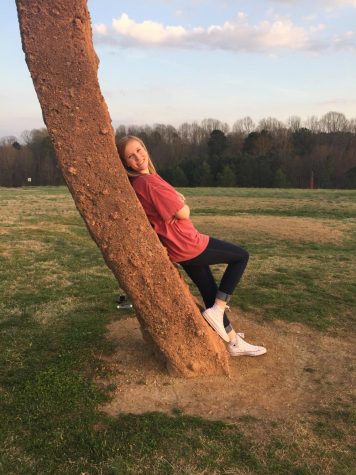 Jillian Brookshire, Staff Reporter
Hi! My name is Jillian and I am a sophomore this year. I am so excited to begin my journey on the Newspaper Staff as I have a true passion for writing....