Lights, Camera, Action!
Hang on for a minute...we're trying to find some more stories you might like.
Black Panther, the action movie that broke pre-sale records as Marvel's fastest-selling film within the first 24 hours, officially came out February 16 in the United States. The hype was most definitely correct; Black Panther was a brilliant combination of action, adventure, as well as some sprinkling of comedy and romance.
 Black Panther begins with T'Challa inheriting the throne of Wakanda, and with that, he also steps into the role of Black Panther. However, Erik Killmonger, the estranged cousin to T'Challa, battles T'Challa for control of Wakanda. Erik wants to open up Wakanda's weapons for others to use around the world, but T'Challa does not wish to allow the bloodshed. T'Challa must balance between keeping the throne and taking care of Wakanda. Throughout the movie, T'Challa has both inner and outer struggles which are control and deciding which path is correct.
 After seeing the movie, I came to my own conclusion that Black Panther was perhaps one of the best Marvel movies I have seen because it seamlessly merged action, adventure, love, and even some comedy. One of the most impressive feats that this movie accomplished was providing the villain's point of view, in which you can, somewhat, understand the way he thinks.
 Not only did Black Panther empower men of African descent, it also represented powerful and brilliant African women. The Dora Milaje are the most fierce warriors of Wakanda, consisting of all women, and T'Challa's sister was a brilliant inventor who introduced technologies never before seen. Black Panther was not just compelling because of the strong characters portrayed; the relationships were complex and well written as well. For example, the relationship between T'Challa and his enemy, Erik, was depicted in a way where you could feel there was not simply hatred, a familial bond existed. In the end, T'Challa must decide whether he should risk exposing Wakanda to the outside world in hopes of helping those who exist outside of Wakanda's borders.
 Black Panther has an incredible cast full of well known celebrities and actors, like Sterling K. Brown, Lupita Nyong'o, Daniel Kaluuya, Letitia Wright, and Martin Freeman.  Michael B. Jordan plays the villain of the movie, Erik Killmonger, alongside Chadwick Boseman who portrays T'Challa, the Black Panther. Boseman is not new to portraying strong men who have changed history, as he has played Thurgood Marshall in the 2017 hit Marshall, Thoth in Gods of Egypt, and Jackie Robinson in 42.
 Black Panther was an amazing movie, not just because of the fierce fight scenes, but because it also introduced struggles that many movie-goers can relate to and depicted a wonderful insight into African culture. As sophomore Britt Mobley put it, "The Black Panther was phenomenal! It was beautiful and did justice to the black community." Black Panther also showed what it means to be a true leader and that everyone makes mistakes, even when they believe they are in the right. Of course, to truly understand how incredible this movie was, you must go out and see Black Panther. When you leave the theatre, you too will be saying, "Wakanda forever!"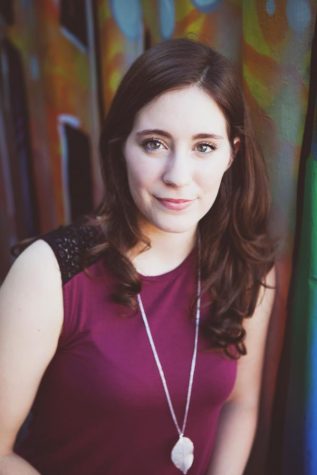 Savie Warren, Staff Reporter
Hello, readers! Thank you for visiting our Cat Talk website! I am Savie Warren, a sophomore at Millbrook High School. This is my first year on the Cat...