Let's talk-o 'bout it
Hang on for a minute...we're trying to find some more stories you might like.
 Are you a part of the "taco life" and looking for a cool hang out spot to fulfill your taco obsession? Chronic Tacos is a Mexican restaurant with an authentic Southern California vibe. While there is already one location in Wake Forest, this restaurant chain has decided to open another store on Falls of Neuse Road. The grand opening is on March 24, from 11 AM to 2 PM and will sell tacos at the low price of two dollars and burritos for four dollars. There will be a special appearance by Jason Acuña, also known as Wee Man, a stunt performer. The event will also feature live music, a taco eating contest, and better yet, the first fifty customers will win free tacos for a year! Taking advantage of this fun spot for tacos, Millbrook High School's own Wildcats In Need will be at the event raising money as well. Twenty percent of the day's proceeds will go to this PTSA charity.
 Wildcats In Need is a Millbrook PTSA program that works to provide food, school supplies, and other necessities to homeless and in-need students at the high school. Wildcats in Need Chair Ashley Henderson said, "There are two parts to the program. We provide guidance counselors with food that can be handed out to students on a daily basis, and then we provide food for families in crisis." Since September, WIN has already helped several families that have lost their home in a fire, been evicted, and a family who was living in their car. The Wildcats In Need charity is always accepting donations and has a "food pantry" at the school. If you would like to help, snacks and other supplies can be dropped off in Student Services.
 Chronic Tacos was first opened in 2002 in Newport Beach, California, by Daniel Biello and Randall Wyner. This restaurant strives for a laid back atmosphere, good music, and an artistic design that draws in customers. As for the food, you can choose from fish, chicken, beef, and even veggie! All the meats are marinaded for twenty-four hours to give it a burst of flavor. Chronic Tacos' dishes are comprised of generations of family recipes and include an authentic Mexican flavor. Although the restaurant is called Chronic Tacos, the menu also includes burritos, tostada bowls, flautas, and salads. Visit Chronic Tacos this saturday to not only fulfill your need for tacos, but to help Wildcats in Need as well.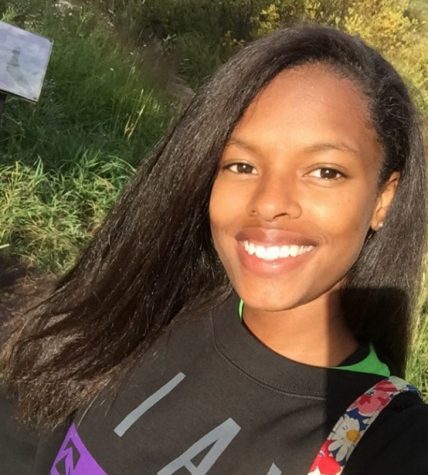 London Gardner, Photography/Ads Editor
Hey everyone! My name is London, and I am a second year staff member. I joined newspaper because I like writing, and I thought it would be fun to share...