Personal Project comes to a close
Hang on for a minute...we're trying to find some more stories you might like.
  Two quarters of researching, planning, and production came to a close this week as sophomores finally presented their personal projects. Some examples of possible projects might be building speakers, crocheting baby hats to donate to children's hospitals, teaching your dogs new tricks, or learning sign language. The project was much more than the product, however. It included an extensive research paper and a presentation where students showed off all of their hard work.
  I presented my project on Tuesday, and it went much better than I had expected. The other students seemed genuinely interested in it; it made me happy that they actually cared enough to pay attention. For my project, I wrote my grandfather's memoirs, which mostly consisted of  some funny stories about him being in the navy. Since my grandfather and I are very close, I wrote a part of the memoir specifically talking about how he has influenced me and my life. It was a cool thing to be able to get in touch with some of those feelings and get them in print. At my presentation, the students and the review panel asked very thoughtful questions when I finished. For me, it was an interesting experience since I had never done anything that required such a time commitment before. I felt like I was really grown up and pitching a fancy business idea (probably partly because I was more dressed up than I had ever been in my life).
  Beyond simply learning about their chosen topic, many sophomores learned how to manage their time and communicate more effectively. Ryan Burns said, "I learned a wide variety of skills such as research, organization, and communication skills from this project that will improve my learning in the future." On another note, Gabby Stein said, "I learned that I work well under pressure." After presentations, many sophomores felt relieved that it was finally over and that it really was not as bad as they thought it would be.
  In addition to the time management aspect of the project, we are required to do it because it is part of the Middle Years Programme (MYP), and it gives sophomores a taste of IB. Overall, the personal project is a huge time commitment and forces many tenth graders to really manage themselves in order to stay on track and get everything completed on time. Most would agree that it was a difficult, but positive experience. Good job to everyone who presented!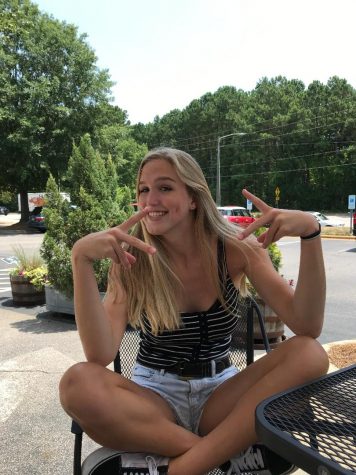 Margaux Hunter, Editorials Editor
Hey Cat Talk  reader, my name is Margaux Hunter, and this is my second year on the newspaper staff. I am a junior here at Millbrook High School. I am...