America's finest back in Action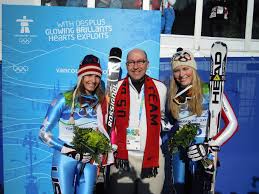 Hang on for a minute...we're trying to find some more stories you might like.
 When thinking about American athletes in the Winter Olympics, a few names immediately come to most people's mind. Typically people like Shaun White, Apolo Ohno, and Kristi Yamaguchi to name a few, but one stands out among the rest, Lindsey Vonn. This was confirmed by senior Dana Florian who added, "She has been a really good competitor for the United States and what she did at this year's Olympics showcased that."
 Having just finished competing in her fourth Olympics, Vonn has been an outstanding athlete in the Downhill, Super-G, and Giant Slalom. Now 33 years old, Vonn was born in St. Paul, Minnesota, where she learned how to ski. At an early age, she became very good at the sport and consequently appeared in her first World Cup at the age of 16! This is impressive as the average age of competitors is 25, meaning she was competing against people almost ten years older than her. Since her debut at the World Cup, she has now been in 16 seasons, won 81 times, while getting 135 podiums, 16 discipline titles, and 4 overall titles. She is one of only two female skiers to ever win 4 overall titles at the event. At the World Cup, Vonn has been most successful in the Downhill where she has won 42 gold medals, 16 silver medals, and 7 bronze medals.
 Although she has had immense success in the World Cup, she has somewhat struggled  in the Olympics. In the 2010 Vancouver Winter Olympics, Vonn won two medals, one gold and one bronze. Then in the 2014 Sochi Olympics people had high hopes for her to turn in an amazing performance, but just a few months prior to the event, she had a fall during training that resulted in her tearing two ligaments in her right knee. She fought back though, and through rigorous amounts of physical training, she was able to make the 2018 Pyeongchang U.S. Olympic team.
 In this year's Olympics, Lindsey Vonn was able to cap off her Olympic experience as she earned a bronze medal in the downhill event. This may have been her last Olympics, as she has expressed multiple times, but she certainly went out with a bang. If she does compete in the next winter Olympics, she will be 37, so it is highly unlikely that she will.  That being said, Vonn can always be remembered for her utter domination in World Cup events.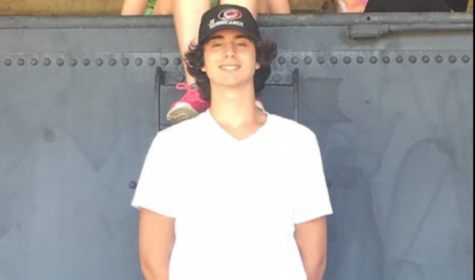 Robbie Cicciari, Co Editor-in-Chief
Hi, I'm Robbie Cicciari, and I am a third year member of the newspaper staff! I'm 17 years old and a senior here at Millbrook. I write sports articles...