"Stars" of prom night
Hang on for a minute...we're trying to find some more stories you might like.
 After much planning and preparation, Millbrook's Junior Class Council accomplished an enjoyable, romantic, and sentimental prom. With a Starry Night as the theme and beautiful decorations, Millbrook students were able to have fun with their escorts and friends. Prom was held at North Ridge Country Club which was a perfect venue for the dance. During the night, Millbrook's 2018 prom king and queen were announced. Senior Bryan Squires was crowned prom king and senior Raya Coley was crowned prom queen. Both have been a helping hand throughout their years at Millbrook to better our school, as both are in MEB and play sports. Bryan is also highly involved and praised in Millbrook's JROTC program. With a fun and exciting DJ, students were able to dance to all types of music and make memories that will last forever. Raya Coley attended Friday's prom as it would be her first and last high school prom. After having a fun and eventful night, she said, "Getting to hang out with my friends and have a good time was just the way I wanted to end my senior year. It was bittersweet knowing that it was my last prom, but it honestly went by so quick and I still cannot believe it is over. Just having a good time and enjoying time with everyone while we have it will be super memorable, winning prom queen was super cool and an amazing experience that I will definitely remember for a lifetime!"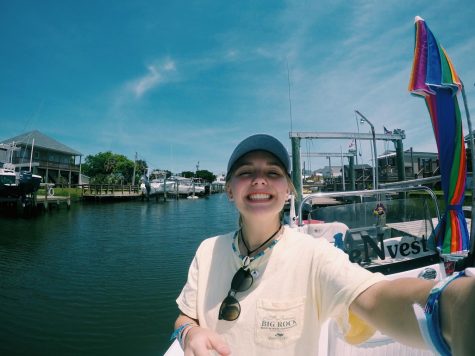 Taylor Jones, Entertainment Editor
Hey y'all! My name is Taylor, and I am junior. This is my second year on the Cat Talk staff. I am the Student Body Secretary at Millbrook this year, and...