NC Courage is the team to watch
Hang on for a minute...we're trying to find some more stories you might like.
 The National Women's Soccer League, or NWSL, has been around since its establishment in 2012. However, North Carolina's team, the NC Courage, has only existed since 2017. That still has not stopped the team from finding success. One third of the way through the 2018 season, the team finds itself on top of the standings by a sizeable amount. After the team's first eight games they have acquired 20 points, while having a record of 6-0-2, a nearly perfect record. The team closest to them attained 13 points in this same time span.
 The team leader in scoring is number 19, Crystal Dunn, who has gotten three goals and one assist in just eight games. Number 14, Jessica McDonald, has also had a huge impact for the team also tallying four points, two goals, and two assists. The team is based around its defense this year, as the team has only allowed five goals and recorded five shutouts. They are lead in this category by stand out goalie number 1, Sabrina D'Angelo. She has recorded five wins, while only allowing three goals.
 This team has a real potential to win it all this year in the NWSL, as they have put themselves in a really good spot early on in the season. Junior Grace Black commented, "It's exciting to see a NC team do so well," going on to add, "I'll definitely be rooting for them, and I hope they can win it all." If you want to support the team on their potential road to victory, you can visit the team website at: https://www.nccourage.com/ and buy tickets or research about the team. Their home games are played in Cary at the WakeMed Soccer Park.  Although they do not get as much credit as other North Carolina teams, they really should start getting some credit as so far this year they have found more success than any other North Carolina sports team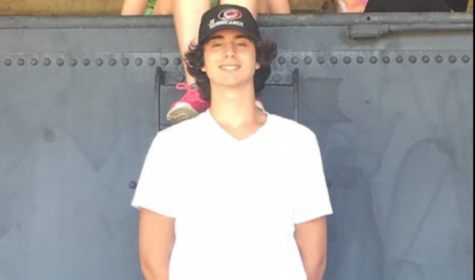 Robbie Cicciari, Co Editor-in-Chief
Hi, I'm Robbie Cicciari, and I am a third year member of the newspaper staff! I'm 17 years old and a senior here at Millbrook. I write sports articles...