Critic's Corner
 Delicious, unique food, colorful, authentic decor, and a caring, passionate staff are all things you will find at the well-known Mexican restaurant Salt and Lime Cabo Grill. Salt and Lime combines traditional Mexican food with the modern seafood dishes of Baja California, making for a bold and flavorful combination.
 Owners Ken and Katie Smith were inspired by their passion for traveling and the different foods they have tasted on vacation trips. Their love for their craft comes across in the delicious and exotic dishes customers can try at the authentic cuisine through their range of appetizers, soups, salads, Mexican seafood, desserts, and more.
 Freshman Parker Topakian said, "They have really good chips and salsa that set them apart from other Mexican restaurants, but all their food is really delicious. As I like to say, some salt and a lime make for a great time." Salt and Lime is a perfect family dinner option that anyone can enjoy.
 Throughout all of their cooking, Salt and Lime emphasizes freshness by supporting local farmers. They are recognized for their wide variety of guacamole as well. These include traditional pico de gallo, a Caribbean blend with mangoes, pineapples, fresno peppers, and cilantro, and their popular Pineapple-Jalapeño guac, which consists of pineapples, jalapeños, brown sugar, and cilantro. Another favorite item is their infamous Shrimp and Grits with stone mill grits, jumbo shrimp, smoked gouda, red bell sofrito, sautéed onion, mushrooms, pico de gallo, and sour cream. Additionally, customers rave about the Surf and Turf Burrito, which is filled with grilled shrimp and marinated steak, baja rice, grilled onions, jack cheese, baja creme, chipotle cream sauce, roasted salsa, pico de gallo, queso fresco, black beans, and cilantro. Salt and Lime also offers a series of rotating desserts made fresh daily. With their outstanding service and delicious menu options, Salt and Lime is sure to be an enjoyable dining spot.
 Salt and Lime is located near Millbrook in the North Ridge Shopping Center on Falls of Neuse Road. Stop by Monday through Thursday from 11:00-10:00, Friday through Saturday from 11:00-11:00, and Sunday from 11:00-9:00. Visit http://saltandlimecabo.com/index.html for their full menu.
About the Contributor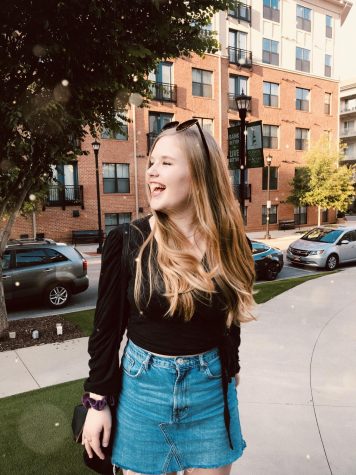 Sydney Smith, Co Editor-in-Chief
Hey, I'm Sydney! I'm a senior here at Millbrook, and this is my third year on the Cat Talk staff. Aside from newspaper, I'm passionate about tutoring refugee...