On Wednesdays we wear pink!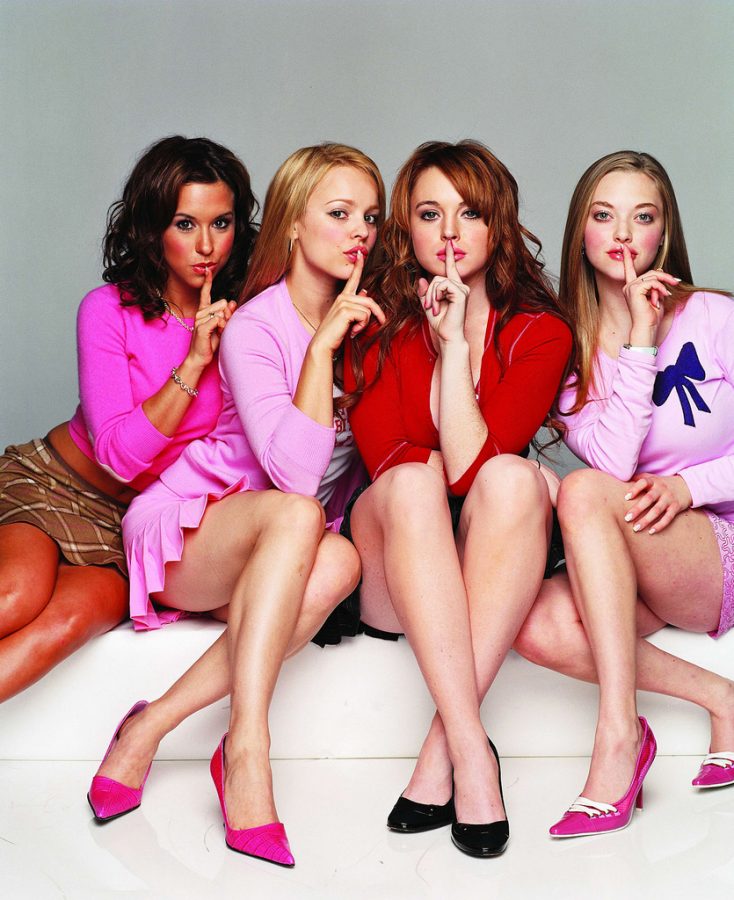 Every Mean Girls fan knows that every Wednesday we wear pink, but today is also October 3! In case you do not know the movie, today is the day when Aaron Samuels, played by Jonathan Bennett, asked Cady Heron, played by Lindsay Lohan, what day it was. This day every year brings many memes to the social media world, including gifs (or pictures) of Cady Heron telling Aaron Samuels, 'It's October 3rd.'
Mean Girls is a comedic movie that came out in 2004, yet it is hard to find someone today who has not seen and loved it! This movie is about Cady Heron, a new student from Africa, who transfers into public school for her first time at 16 years old, and has trouble finding her place. After being accepted by two outcasts, Janice Ian, played by Lizzy Caplan, and Damian, played by Daniel Franzese, Cady Heron was approached by the Plastics, a trio consisting of the most popular girls in the school. They approached her as she was being hit on by a totally weird guy, and asked her to join the group. Shortly after becoming their friend and consequently transforming into a Plastic, Cady takes a wrong turn that gets her into major trouble: by catching feelings for the ex-boyfriend of lead Plastic, Regina George. The Plastics consist of three girls, Regina George, Gretchen Weiner, and Karen Smith. Regina George is the Queen Bee of the group, and the other two basically worship her. Gretchen Weiner is the smart, wealthy friend, as her father invented Toaster Strudel. Karen Smith is the dumb blonde that almost every movie consists of, but is still best friends with the other girls.
If you are not familiar with the movie, there are two reasons why today is such a huge deal. For starters, every Wednesday, the Plastics wear pink to school. If one of the girls does not wear pink, they are ostracized and not allowed to sit with the rest of the group at lunch. Their strict "dress code" prohibits wearing a tank top two days in a row, wearing jeans any other day than Friday, and sporting a ponytail more than once a week. Junior Ella Schaffner said, "I think it is funny they had all of those rules on what they could and couldn't wear; I could never do it." The second reason why today is a big deal is because it is the first day Cady Heron's crush talked to her. He turned around in their math class, which she was purposefully failing to get him to help her, and asked her what day it was.
The Mean Girls community is full of endless memes and jokes, especially on October 3. You may have also heard, "Get in loser, we're going shopping!" or "Four for you Glen Coco, you GO Glen Coco!" Today on this very special day, do not forget to wear pink!