Rededicating Kenan Stadium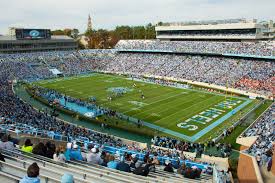 Tia Hunt, Staff Reporter
October 18, 2018
The name Kenan means a great deal to the University of North Carolina at Chapel Hill. With over eighty halls on the campus named after the family, Kenan Memorial Stadium is just one of the many. William Kenan, Jr, did plenty for the university, most notably providing the funds for the building of the Tar Heels beloved stadium. The stadium was built in November of 1927 as part of an agreement with Kenan, Jr, that it would be named after his father, William Rand Kenan, Sr. At the time this seemed to be no big deal, but with the notice of Carolina buildings having ties to racism, the stadium and its name have come under scrutiny.
 While Kenan, Jr, himself has not been seen as a problem, his father and the naming of the stadium after him, has. Kenan, Jr, was a chemist and farmer that attended UNC-Chapel Hill. His father, on the other hand, was a member of a coup led by white supremacist Alfred Moore Waddell. On November 10, 1898, the coup killed 25 black citizens and burned black-owned businesses. The group signed the "White Declaration of Independence" and Waddell then forced the Wilmington mayor to resign, taking the position for himself. This event is known as The Wilmington Race Riot.
 After an article about these events was published by NBC reporter Craig Calcaterra, Kenan Stadium was put into the spotlight. As a response to this, Chancellor Carol Folt announced that the stadium has now been rededicated to William Kenan, Jr. While some have applauded this decision, others want more to be done. "I think that it's a good enough change just as long as his son never did anything illegal or supported what his father did," said sophomore Annie McCarthy. Many argue that Kenan, Jr, is deserving of the dedication because his funds have allowed great things to be accomplished at the school. While the opposite side contends that, while Kenan, Jr, did a lot for UNC-Chapel Hill, it would be better to name the stadium after someone from a completely different family. Both sides offer reasonable arguments, but it seems that this dilemma has been concluded with the rededication.
About the Writer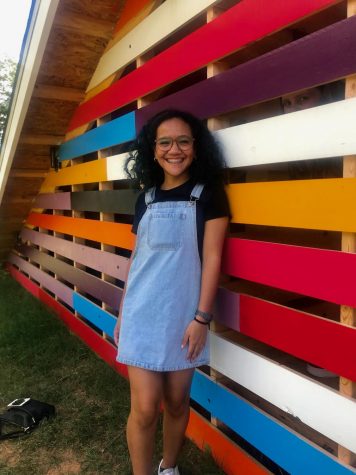 Tia Hunt, Web Design Editor
Hey Wildcats! My name is Tia Hunt, and I am super excited to be a part of the newspaper staff as the web design editor this year. Other than newspaper,...