Submit and take a leap of faith!
Hang on for a minute...we're trying to find some more stories you might like.
Tis' the season for college applications! Colleges are scouting for incoming freshmen that will contribute to their school, but there are many things for the applicant to consider while looking for the right college. The most important things to note are the following: location, SAT/ACT requirements, acceptance/graduation rate, programs, tuition, and financial aid. If you would like to get to know about the school and have a more personal experience about life on campus, you can sign up for campus tours or speak to the students. Many say you must choose a school that you believe is right for you spiritually, academically and energetically. These elements may influence you into having more colleges that you may be interested in rather than having very few limited colleges in mind. The following colleges  may interest you and might give you an idea of what you are looking for.
 Two schools that consist mainly of students who strive academically and and enjoy being challenged intellectually are UPenn and NYU. Both are strong academic universities with many prestigious programs that may help you while working towards your degree. The University of Pennsylvania is located in Philadelphia, Pennsylvania. Its early decision deadline is on November 1. However, the regular application submission deadline is on January 5, 2019. You can submit your application for free from September 1, 2018 to March 1, 2018. The cost of attendance for undergraduates for this school is a little over $75,000, which can be partially or fully covered with scholarships alone depending on the type and the amount. New York University, located in New York, New York, on the other hand, costs a bit over $64,000 (ten thousand less than UPENN) for a complete academic year. Their early decision application has two rounds, and you may submit your application either round. Round one is due by November 1, and you get the schools response by December 15. Round two of early decisions is due by January 1, 2019, and you get the schools response in February. Regular decision applications are due January 1, 2019, and students will get a response by April 1, 2019.
 Davidson College and Wake Forest University are lesser known academically, but have prestigious programs right here in North Carolina. Davidson College is located in Davidson. Its tuition before financial aid is $46,000.  Its early application submission is due on November 15, and the decision letters will be received by December 15. Furthermore, regular applications are due by January 2, 2019, and responses from the school will be received by April 1, 2019. Wake Forest University is a college in Winston-Salem. The undergraduate cost of tuition and fees is $47,000. Early decision applications are due by November 15. Responses from the school will be sent out by mail on January 15, 2019. Regular decision applications are due by January 1, 2019. Applicants will receive their response on April 1, 2019.  "I think the colleges we have in North Carolina offer a good variety of classes and can be catered to everyone not just a specific group of people" said sophomore Shamya Plumb.
 Colleges look at your academic years, and your written application is a crucial part. The application has many parts to it, such as the essay which is key to applications. A commonly seen essay prompt is "Why do you belong at this school?" while others ask applicants about life growing up or a favorite memory. Remember your motivation and keep in mind of all your hard work and choose  the school that is best for you, and take a leap of faith!
The academic center of Davidson College is the Chambers Building. Classes that are for non arts or non science majors are located here. 
Source: Wikipedia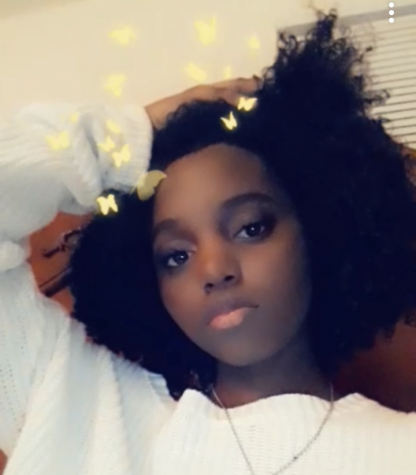 Ilene Anthony, Staff Reporter
Hello there! My name is Ilene Anthony, and I am currently a sophomore at Millbrook, and a new member on the MHS Cat Talk team! My hobbies are following...