Stan Lee dies at age 95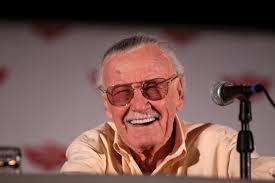 Hang on for a minute...we're trying to find some more stories you might like.
  Stan Lee died in the early morning on Monday, November 12, at Cedars-Sinai Medical Center in Los Angeles. Lee was 95 years old.
   Stan Lee was a writer, editor, and publisher of Marvel comic-books, before becoming Editor-in-chief of the company. He is credited with the creation of much of the Marvel Universe, along with artist Jack Kirby, in 1961. Together, Lee and Kirby created The Fantastic Four, before going on to create Spider-Man, Black Panther, The Incredible Hulk, X-Men, Iron Man, The Avengers and more. In 2002, Lee received the Life Career Award for his creation of these iconic superheroes.
  The cause of death has not been released yet; however he has suffered from vision issues, and contracted pneumonia in the last year.