Cryptid Corner: The Haunting Hitchhiker of Horror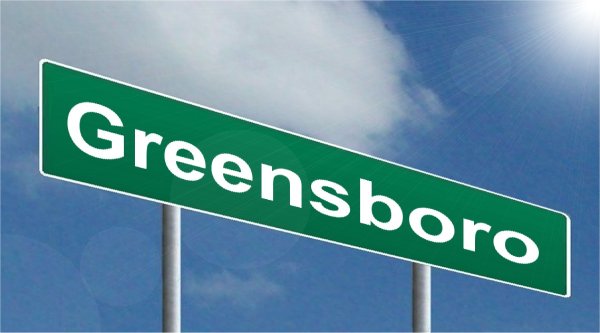 Greetings, and welcome to the Cryptid Corner: Your complete guide to the strange and unknown where the truth unravels before your very eyes.
 Today you will learn about the haunting homecoming of a young woman named Lydia. This horrific tale begins in 1923 in Greensboro, North Carolina. On his way home, a man spotted a lovely lady in a decadent white dress who seemed to be in need of a ride home. Without a shadow of a doubt, the man pulled over to assist the young lady. little did he know this humble hitchhiker had a hidden history. She entered the man's car and began to direct him through a dark and lonely road. Aside from giving directions, she was mostly quiet and mumbled about a dance and getting home late missing curfew. When the young man arrived at the destination, he exited the car and went to help the mysterious teen out of the car. However he, was greeted with shock and confusion.The girl had vanished, leaving only the foggy breath on the window behind.
 Dazed and confused, the man approached the supposed girl's house and knocked on the door. An old woman shambled to open the door to confront him without any visible shock. The man then asked the old woman about this girl to see if she was familiar with her or if she had already entered the house. Tears welled up in the woman's eyes as she reached for a picture on a nearby table. The woman presented the picture to the man, and he confirmed that she was indeed the girl he helped home. Gently, the old woman reached for the man's hand and told him he was not the first person to experience this oddity. That was Lydia, the old woman's daughter who had passed away in a car crash years ago.
 Since this specific haunting, many others have come forth to speak of their personal paranormal predicaments involving this teen in a white dress. Though this story has now faded from the public eye, there are still some who have things to say. After hearing about this haunting tale, senior James Blum  had this to say: "I'll never look at roads the same way again knowing that they could be haunted." Obviously, our good friend James does not take hauntings seriously, however there are many non-skeptics out there. So beware reader; this is only one beast that scourers the land. Many more hide in plain sight. But do not fret, for I will guide you through the strange happenings of this world. Until we meet again, stay alert and stay aware for that nothing may be something.