Follow through on your New Year's resolutions in 2019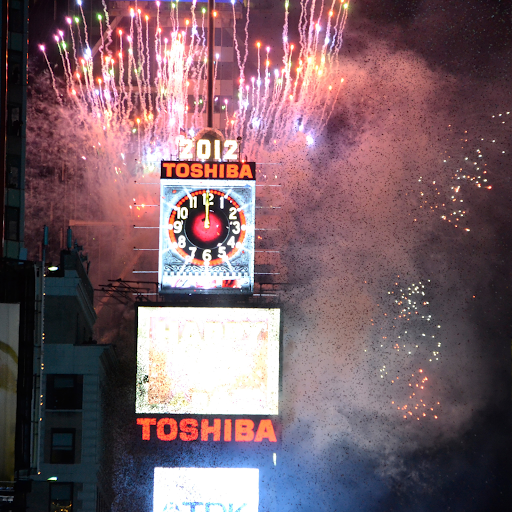 Hang on for a minute...we're trying to find some more stories you might like.
 "New year, new me." Who has not made this claim annually on the first day of the new year? With countless resolutions, gym membership sign-ups, and promises to do better, January 1st is full of good intentions. However, how many people can say that they actually followed through on their resolutions throughout the whole year? According to Forbes magazine, only an estimated eight percent of Americans achieve the goals they set for the New Year. This year, make an effort to make your aspirations come true and keep in mind these simple guidelines: make your plans  achievable and simple.
 Although wishing for a new Jeep may seem like a good goal, is that really attainable? Rather than lusting after your dream car, keep your goals where you can reach them through hard work. Maybe for you that looks like carpooling with friends to save gas or learning to appreciate your hand-me-down car. Another popular New Year's trend is making your goals look more like a bucket list, rather than a single goal. You are way more likely to stay focused on one initiative than trying to tackle more than you can handle.
 Making a resolution with a friend can be a fun way to stay motivated. Having a friend to hold you accountable and make sure you stay on track throughout the year can be really beneficial towards keeping your resolution, and it is a great way to bond with a friend! Additionally, supporting a friend through their goals can help both of you stay on track.
 Finally, do yourself a favor and make a plan. A step-by-step strategy will help you stay on track throughout the year, and you can reward yourself after achieving each step! Many people get distracted and lose focus throughout the year or abandon their goals as soon as they reach a minor obstacle. Resolve this by giving yourself positive affirmations through the year, such as reminding yourself that the point of a goal is not for it to be easy, but for you to work hard towards a better you.
 At the end of the year, whether you have actually achieved your resolutions or not, be proud of the progress you have made. This new year, set a goal that you know will make you a better person. Sophomore Mary Carson shared her resolutions: "To be nicer to others and think of other people before myself." The last year of this decade, 2019 holds great things in store for all Millbrook Wildcats!