How International Women's Day came to be celebrated on March 8
Hang on for a minute...we're trying to find some more stories you might like.
  International Women's Day celebrates the achievements of women throughout history while simultaneously promoting gender equality and supporting repressed women. Since 2010, this holiday has had a different theme; this year's is #BalanceforBetter. The focus is to ensure equal opportunity for all women across the world.
  The day was created by the Socialist Party of America to honor women. Although, the theory that the holiday originated as a way to pay respects to a strike by the International Ladies Garment Workers Union, which was brutally apprehended in 1857 was debunked by many researchers. It was later made a national holiday in the Soviet Union after women gained the right to vote in 1917. The day was largely celebrated by socialist and communist nations until the United Nations endorsed the holiday in 1975.
  In 1910, the Second International Socialist Women's Conference was organized, with 100 women from 17 countries in Copenhagen, where German Socialist Luise Zietz proposed an annual Women's Day as a way to promote equal rights and women's suffrage. The first celebration of International Women's Day was in March 1911 in Denmark, Switzerland, Austria, and Germany. During this time, over 300 demonstrations were held in the Austro-Hungarian empire alone.
  The day had been traditionally observed on the last Sunday in February, but, in 1914, Germany observed the holiday on March 8. International Women's Day has been celebrated on March 8 ever since.
  The United Nations announced Women's Day was to be an international holiday in 1975 as a way to promote women's rights and world peace. Senior Grace Herring commented, "I'm not well versed in history. But I know that it was hard for women to get the same legal rights as men. I think it's cool that women get one day out of the year for us to just celebrate ourselves and how far we have come."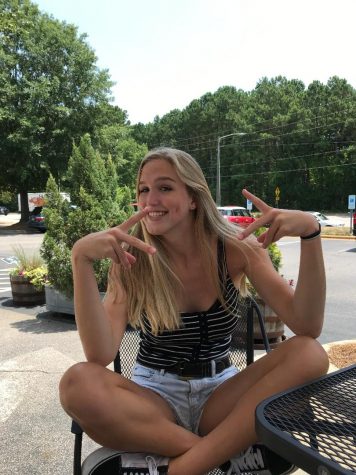 Margaux Hunter, Editorials Editor
Hey Cat Talk  reader, my name is Margaux Hunter, and this is my second year on the newspaper staff. I am a junior here at Millbrook High School. I am...