Starting off March Madness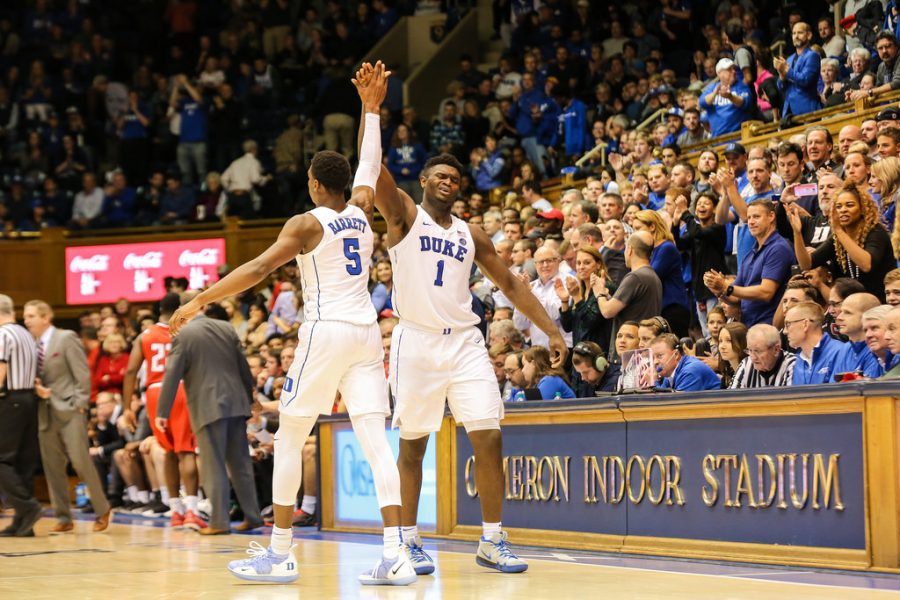 Every year college teams from all over the United States compete in the the National Collegiate Athletic Association Tournament, or as most call it, March Madness. In the past, teams such as Villanova, Louisville, and Kentucky have taken home the title as the NCAA Champions, but this year, it is extra special for us North Carolinians.
 As the brackets were released, it was made evident the dominance that the ACC has in the tournament. Three of the top four seeds, UNC, Duke, and Virginia, are all from the ACC. However, one big team from North Carolina, North Carolina State University, was left out of the tournament along with UNCG. Both had much higher NET rankings than the teams that did end up making it. This has left many upset and scrutinizing the selection committee. Outside of the state, many people have not been as upset over the situation. Expert Seth Greenberg even went on to say he thought the selection committee did a great job and did not reward mediocrity this year. NC State and UNCG will both be playing in the NIT, but would much rather have gotten March Madness Bids. Duke and UNC, specifically, have had extremely successful seasons, with conference records of 14-2 and 13-3. Duke, with the stronger record, has many sports predictors, coaches, and fans thinking they will win the NCAA tournament. Freshman Witt McClendon predicted that "Duke will win the NCAA Tournament because they have two of the best players in the country on their team."
 Zion Williamson has made a huge impact on Duke's wins this season, but after being hurt, Duke needs him to make a comeback. With an average of 21 points a game, Williamson's addition to the team is extraordinary. On February 2, Duke played St. John's and beat them 91-61, and Williamson had arguably his best game. He had 29 points, six rebounds, five steals, and two blocks — talk about popping off. The Blue Devils are counting on Williamson to be playing his best during the tournament, and UNC is going to rely on forward Luke Maye and guard Coby White. White is a freshman this year, and Maye a senior, both have made huge contributions to the team. With White averaging 16 points a game and Maye 14, UNC also has a good chance of making it to the championship.
 Projected to be in the Final Four so far includes the North Carolina Tar Heels, Gonzaga Bulldogs, Duke Blue Devils, and Virginia Cavaliers, as they are the top four ranked teams. However, Kentucky, Tennessee, Michigan State and Florida State have had good enough seasons to safely assume that they can to win the entire tournament..
 There is a good chance the title will be taken by a team of our very own. On Tuesday, March 19 the NCAA tournament will begin; so, print off your brackets, and predict who you think will go all the way!