This Day in Sports History
Woman wins the Iditarod race for the first time
Hang on for a minute...we're trying to find some more stories you might like.
On this day back in 1985, history was made as Iditarod saw the first female winner ever, Libby Riddles, take home the prize. She did so 11 years after the very first woman finished the race. Riddles was born on April 1, 1956, in Madison, Wisconsin. However, she never had any experience with mushing or the Iditarod during her childhood. Then, just prior to her seventeenth birthday, she and her family moved to Alaska where she quickly fell in love with the races and mushing. Riddles then began racing at the age of 22 and was able to win her first ever race, the Clines Mini Mart Sprint Race. Just two and three years later, she was able to run in the Iditarod itself, finishing in eighteenth and twentieth place respectively. Riddles then made a big life change and decided to move to a more secluded part of Alaska in order to train and breed her own dogs so that she could be more competitive. This decision is ultimately what led to her being able to finally win the whole race four years later in 1985. She ended up finishing the race in 17 days and accredited the win to her 13 dogs. In the end, she won $50,000, and the title of first woman to ever win the Iditarod.
At the beginning of each March since 1973, the Iditarod has taken place across Alaska. The Iditarod is a world famous dog sled race where competitors and their dogs race from Anchorage, Alaska, to Nome, Alaska. The race totals 1,135 miles and takes anywhere from eight to fifteen days to complete. All racers start with a team of 16 dogs but can get down to as few as five dogs on their towline and still complete the race. A couple of other basic rules are that each racer must take one 24-hour stop, which may be taken at their discretion, and two eight-hour stops, which must be taken at designated checkpoints. The mushers, people who direct the dogs, are also only allowed to carry certain materials such as axes and cooking pots. Although this is a tough sacrifice, many consider it worth the while, especially if you win, as the 2018 winner took home $250,000. Senior Sam Hess said, "I am familiar with the races, but I have never paid too much attention to them. They seem pretty cool though, and the dogs must get exhausted from it."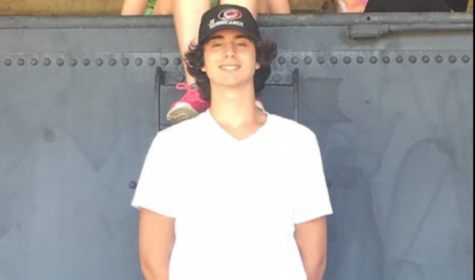 Robbie Cicciari, Co Editor-in-Chief
Hi, I'm Robbie Cicciari, and I am a third year member of the newspaper staff! I'm 17 years old and a senior here at Millbrook. I write sports articles...