Records set at the 2019 Figure Skating World Championships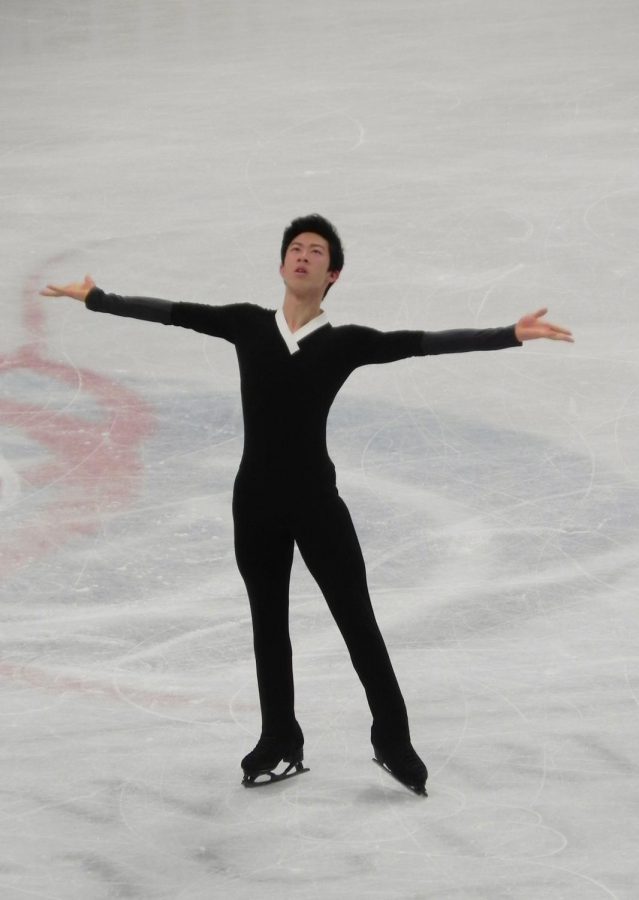 The 2019 ISU World Figure Skating Championships were held in Saitama, Japan, and lasted from March 18 to March 24. The championship, hosted by the International Skating Union, or the ISU, is the most important annual figure skating competition at the senior level. The highest level skaters from all over the world compete with two programs, a short program and a long program, known as the free skate. The short program lasts for two minutes and forty seconds and must include three jumps or jump combinations and three spins. The long program is four minutes and involves seven jumps and three spins. The final result for the competition is determined by combining each skater's score from both programs.
 In the men's competition, 19-year-old Nathan Chen won the gold medal with two clean programs and four quad jumps in his free skate. Yuzuru Hanyu, representing Japan at age 24, took second place after a powerful performance in the free skate where he also landed four quads; however, he was unable to make up the 12.53 point deficit between himself and Chen that occurred in the short program. American skater Vincent Zhou, 18, won bronze after earning his personal best score in the free skate. As a result, the 2019 Worlds was the first time in 23 years that two U.S. men were on the podium at the World Championships.
 Yuzuru Hanyu already had two Olympic gold medals and two previous World Championship wins. He was expected to take the gold at the 2019 World Championships as well; however, he entered this year's competition recovering from an ankle injury. He planned to open his routine with a quadruple salchow but popped it, only completing two rotations and not earning any points.
 Yuzuru Hanyu skated third to last in the free skate, directly followed by American skater Nathan Chen. Hanyu's stunning free skate, including a quad toe loop-triple axel combination, scored 206.10 points, a world record score in men's free skate. This record was beaten by Nathan Chen five minutes later with a score of 216.02. Hanyu beat the previous world record of the highest total score in men's figure skating with 300.97 points. Nathan Chen also took this title following his performance, earning a shocking 323.42 points.
 In the ladies' competition, 16-year-old Alina Zagitova took the gold for Russia, making her the youngest figure skater in over twenty years to win both the Olympic and World Championships in ladies' singles. Elizabet Tursynbaeva, 19, became the first ever skater to medal at worlds for Kazakhstan after winning silver with her best scores in both the short and free skate programs. She also became the first female to land a quad in a senior-level competition when she successfully completed a salchow with four rotations in the air, a massive feat that will go down in history. Nineteen-year-old Russian skater Evgenia Medvedeva, who also earned her personal best score in both programs, won bronze. American figure skaters Bradie Tennell and Mariah Bell took seventh and ninth place, respectively, and earned their personal best scores in the short program and free skate.
 Overall, Russia earned the most medals, taking one gold, two silver, and two bronze. The United States won three medals, two bronze and one gold. Japan only took one medal even though they were hosting the competition, although they placed fourth, fifth, and sixth in the ladies' competition. The 2019 ISU World Figure Skating Championships mark the end of the competition season and the beginning of a new one, with new skaters, music, choreography, challenges, and winners.