Shooting at UNC Charlotte stuns North Carolina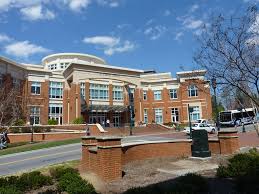 On Thursday, April 30, at UNC Charlotte, there was a violent shooting which had a horrible outcome of two dead and four wounded; three of the four are in critical condition. However, before more potential injuries could be caused, officers disarmed the male and took him into custody. While being brought into the station, identified shooter Trysten Terrell, former history major at UNC-C, threw his head back and laughed, smiling at cameras.
 This fatal incident occurred before 6 PM during the last week of classes when some students were waiting for rapper Waka Flocka's concert, while others studied for final exams or participated in class presentations. Students described the event as a male running into their liberal arts classroom with a pistol who opened fire. On social media, students alerted one another to leave campus as fast as they could to avoid casualties. After the shooter was taken off of campus, social media platforms were flooded with students in emotional distraught, who were glad they escaped and avoided the harm that other students went through. Terrell currently faces two counts of murder, four counts of assault with a deadly weapon with intent to kill, and four counts of attempted murder. A while after the incident occured, it was revealed that the gunman had been tackled to the ground by student Riley Howell, who sadly died that day along with student Ellis Powell. In addition to the deceased, injured victims are Drew Pescaro, Sean DeHart, and Emily Houpt of North Carolina and Rami Alramadhan of Saudi Arabia.