Colorado shooting leaves 1 dead and 8 injured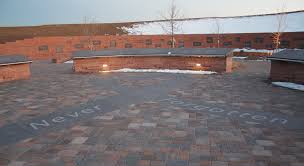 On Tuesday, May 7, two individuals entered the STEM School Highlands Ranch and opened fire,  killing one and injuring eight others. One of the suspects has been identified as 18 year old Devon Erickson and the other a juvenile female who was initially identified as a male by authorities. It is now believed that the juvenile is suspect is actually a female who is in the process of transitioning to a male. The suspects were armed with a handgun amongst other weapons. Sheriffs said they were approached by the two when they arrived on the scene, but no one was injured in the encounter. The shootings occurred deep inside the school and in two separate locations.
 The school's security guard restrained at least one of the suspects until law enforcement arrived, helping to save a number of lives. Another student, Kendrick Castillo, is now being accredited as a hero after he was shot and killed rushing one of the shooters. Classmates have gone on to say that his heroic actions saved numerous lives.
 The shooting came with just three days of classes left before the school was off for summer break. It happened just a month after the 20-year anniversary of the Columbine shooting. STEM, along with hundreds of other schools from around the Denver area, closed down last month as a precaution to security concerns.