Looking forward to new seasons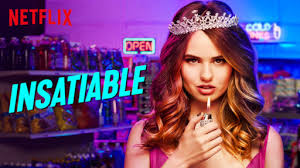 Finals week will be here soon, and it may be stressful. So, when taking a break from studying, update your Netflix watch list in preparation for shows with new seasons that will come out this summer.
Stranger Things currently has two seasons out on Netflix; if you have never watched this show, you are in for a treat. Stranger Things is a show where the most impossible becomes possible. So if you are into sci-fi, this show is right for you. In the first season, four best friends are introduced, and they come across a girl named Eleven. Eleven is not an average girl that you see everyday. She actually does not speak much. However, Mike, one of the four boys, develops a crush on Eleven and does anything he can do to keep her safe, even put his life on the line for her. This is mainly because dangerous men are after Eleven for her powers to use her as a weapon. As you get into season two, you notice that one of the boys has PTSD from an incident that happened in past episodes. He tries to hide this from his friends, but unfortunately, he ends up going through something catastrophic. In the show, you see Mike's PTSD show more while he is hanging out with his friends or alone.  The more you watch Stranger Things, the more seasons you would want the director to put on Netflix. So, look forward to season three coming out on July 4 of this year. Stranger Things might be just what you need to get a little scared and have a good time while not having to worry about what test you have to take that week.
If you are more into shows that have drama and comedy, then Insatiable is the right show for you to watch during finals week. Insatiable is a show that is based on a high school teenager, Patty Bedell, played by Debby Ryan who was laughed at all her life because of her weight. But then one day she got into a situation, and she ended up on a liquid diet for three months. Having done this, Patty lost a lot of weight and transformed into what the males describe her as hot or sexy. Patty then uses this to her advantage and believes she would get revenge by winning beauty pageants. She comes across a defamed civil court lawyer and beauty pageant coach, Bob Armstrong, who helps her rise to the top to clear his name from accusations made in episode one. While doing this, both Patty and Bob face obstacles such as other beauty pageant participants who want to keep Patty, who is their top competitor, out of pageants. If you are interested in this show, then good news is that season two of Insatiable releases on July 19 this year.
 In anticipation for the new seasons of Insatiable and Stranger Things, watch the previous episodes during your exam study breaks to relieve the stress that you might be feeling. Junior Michelle Valdez said, "I have watched Insatiable, and I am now currently watching Stranger Things. Honestly, I love both shows, and I cannot wait until the new seasons come out!"