Woodstock celebrates its 50 anniversary in New York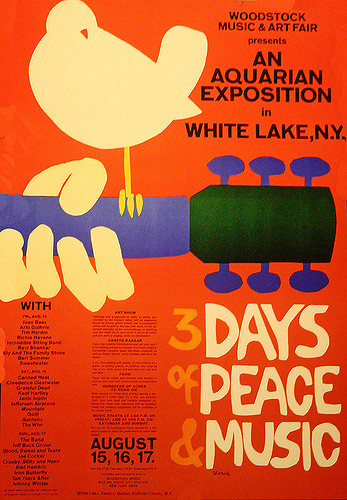 This year, the annual Woodstock music festival is being held in Watkins Glen, New York, from August 16 to 18. Attendees are expecting performances from artists ranging from Chance the Rapper and Jay-Z to alternative popstar Halsey; tickets are set to go on sale on April 22. Woodstock founder and 50th anniversary organizer Michael Lang is expecting over 100,000 antsy fans to attend in anticipation for all eighty performers. "Well Woodstock has always been cool to me and it's cool that they are doing something now," said sophomore Rebecca Boynton when asked about what she thought about the 50th anniversary of Woodstock.
What was originally known as An Aquarian Exposition: Three Days of Peace and Music, Woodstock held its first appearance on a dairy farm in 1969 where the festival miraculously attracted an audience of over 400,000 people, and has since been deemed a pivotal moment in musical history. Thirty-two artists sang their hearts out over that rainy weekend in 1969. Canadian singer-songwriter Joni Mitchell calling it a spark of beauty where young people found that they were a part of a greater organism. Music is something that brings people together, and Woodstock 50 will be one of the few festivals that helps remind people of that fact. In a time of the controversial and greatly opposed Vietnam War, alongside the Civil Rights Movement, Woodstock's arrival served as an escape and a perfect time to practice unity.
The first ever Woodstock became a free event due to the lack of preparedness. Fencing, gates, and ticket booths had yet to be set up by the time people began arriving, and by August 13, nearly 50,000 campsites were set up and over 100,000 tickets had been presold. Regulation is now a bit stricter, with nurses and EMTs on standby, though there was not much more than food poisoning that eventful weekend.
Max Yasgur, the farmer who donated his land in 1969 to the thousands of vibrant young people, described Woodstock as nothing but fun and music. Some deem the lack of conflict to psychedelic drugs being passed around, and others blame the free-spirited and hopeful atmosphere. Either way, Woodstock has been and will continue to be one of the few events that will focus on nothing but light-heartedness and pure fellowship.