That's What She Said: Studying over the summer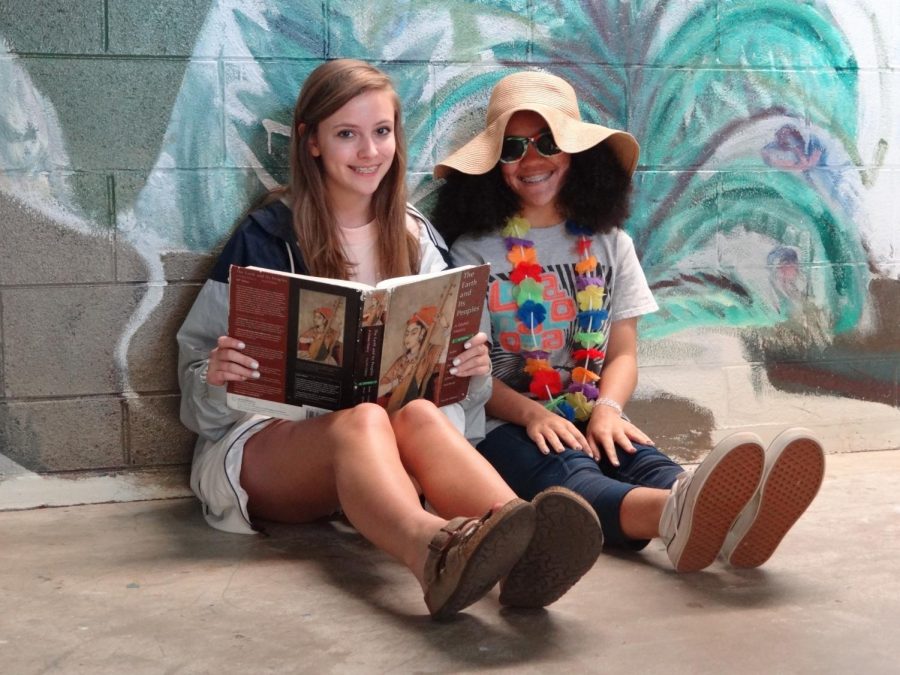 In just a few weeks, most students will throw out their old papers and abandon their book bags to remote corners of their rooms to be forgotten about until mid-August. This is when they will realize that all of their summer assignments have yet to be opened and there are only a few weeks left to complete them. In those last weeks of summer, every day will feel like a Sunday night before a Monday school day. Realizing that all of the work and knowledge of the past school year has slipped away with each jump in the pool and walk on the beach leads to a whole lot of stress about going back to school. This summer, regain your last weeks of summer and start the next school year ahead of the game by making a plan to stay on top of your work and keep your mind fresh.
I know what you might be thinking: "School over the summer? I don't think so." Don't worry, I get it! I love summer break as much as the next person, but hear me out. Doing schoolwork consistently over summer makes the transition back to school much easier and will set you up for success for the whole year. Referred to by experts as "summer learning loss," the decline that students suffer during the summer months can significantly impact their performance over the next year. According to Oxford Learning, students on average lose 2.6 months of math skills and 2 months of reading skills. This greatly impacts classrooms in the fall, as an average of six weeks are often needed to catch students up on lost material. It is recommended that students engage in two to three hours of schoolwork over the summer to prevent learning loss. In summary, just a few hours of work per week can set you ahead of your peers and prevent you from losing any knowledge that you worked hard over the past year to obtain. This "work" can include teacher-assigned summer assignments, or even just reading a book of your choice! For book recommendations, you can check out my article about some great options at www.mhscattalk.com!
One of the best ways to stay on track over the summer is by taking time at the very beginning to set up a plan for school work. By laying out a timeline of work over the months, you will relieve yourself of the inevitable stress that people who waited until the last minute will have in the last weeks of summer – good for you! Get in the habit of using your downtime when you are stuck at home to open up that summer work. Additionally, practicing time management skills over the summer will help you handle your work during the upcoming school much more efficiently. Millbrook teachers agree! In fact, Spanish teacher Mr. Ortega says about the issue, "Practice is the most important thing when it comes to succeeding in any field, so if you want to improve your skills don't forget to practice over the summer!"
Some people argue that summer is about having fun and a break from school work. However, those people will have a much harder time retaining information that they learned previously and will likely end up procrastinating their work until the very last minute. Procrastination feels fun at first, but cramming three months work into just weeks does not feel fun at all.
So, this summer, set yourself up for a great 2019-2020 school year and spend your last weeks of summer relaxing by the pool instead of racing to beat the ticking clock of the end of summer and get your assignments in on time.