Making a splash with summer fashion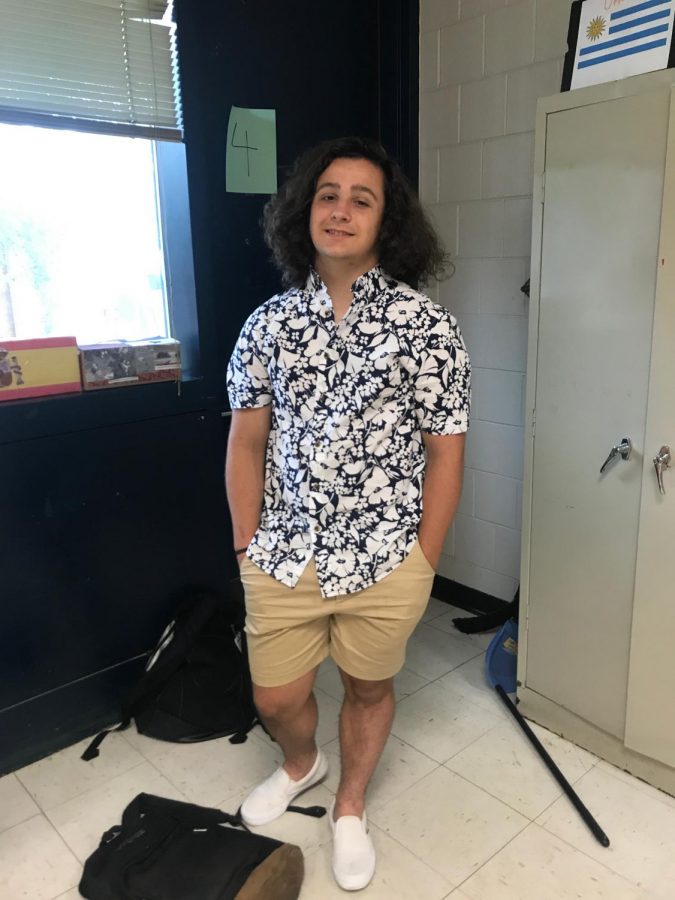 This summer, the fashion trends (and the weather) will be hot, hot, HOT! From a resurgence of older fads to exciting new styles, there is a summer style for everyone.
 During this past school year, we have seen an epic 90's fashion comeback. For girls, there have been scrunchies adorning nearly every wrist, high-shine lip gloss, and high waisted "mom jeans" making a strong reappearance. For guys, cool graphic tees and 90's-esque grunge flannels were everywhere. It is expected that a 90's theme will continue to be prevalent in the summer. You can easily transition from spring to summer by swapping your mom jeans for paper bag denim shorts, and your graphic tees for cool vintage tank tops. Shopping at thrift stores like GoodWill or Plato's Closet is a great way to score cool retro pieces for a great deal.
 Classic summer looks like a strappy sundress or cute t-shirt are always a good choice, but elevate them by adding a super stylish accessory. For girls, platform sandals and colorful statement earrings work; and for guys, cool sunglasses or sneakers are perfect.
 If you are planning to hit the beach this summer, look at summer swimwear trends. For girls, one-pieces have made a major comeback. Coming in a variety of colors and styles, one pieces have certainly made a splash. Iconic models Ashley Graham and Bella Hadid are a few of many supermodels that have traded their bikinis for strappy one-pieces. For guys, shorter swim trunks and oversized Hawaiian shirts are a winning combo. Male style icons Harry Styles and Jared Leto have jumped on the Hawaiian shirt train, sporting them for Coachella or just a day out. Sophomore Skylar Wechsberg is a big fan of this trend: "I love wearing Hawaiian shirts because they are so flowy!".
 For athleisure fans, you are in luck! Athletic brands like Lululemon and Adidas can be seen all over the streets, with tank tops, tees, and shorts in vibrant, fun colors.
 Speaking of colors, Pantone's color of the year is Living Coral, a rich pink-orange that will likely be seen all over this summer. Additionally, yellow has made a sunny comeback to the fashion crowd.
 Whether you love to follow all the new trends or prefer to create your own unique style, use this summer to experiment with your looks and branch out!