Novelist Toni Morrison dies at age 88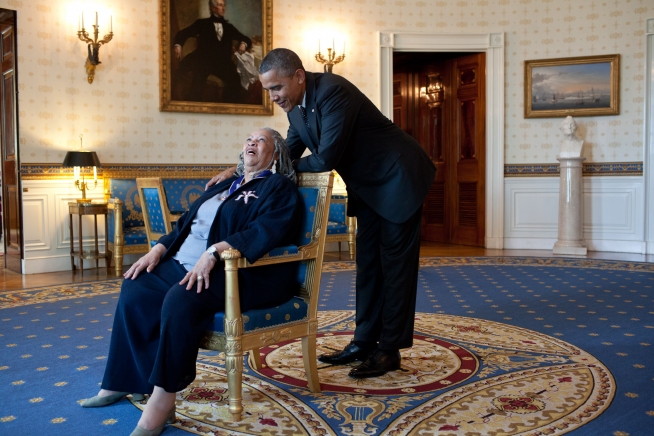 Widely recognized as an icon of African American literature, Toni Morison has moved readers with her passionate stories of black culture since she published her first novel, The Bluest Eye, in 1970. Due to an unspecified "short illness," she passed away at 88 years old on Monday, August 6, at the Montefiore Medical Center in New York with several loved ones by her side. 
  Morrison had an extensive writing career after she attended Howard University, where she received her undergraduate education, and Cornell University, where she earned her master's degree. Beginning with The Bluest Eye, she went on to write eleven full-length fiction novels, as well as several plays, children's books, and short stories. One of her most distinguished works remains her novel Beloved about a former slave who murdered her child to protect her from slavery and how she deals with her traumatic past. The book, which is based on the true story of Margaret Garner, earned Morrison the Pulitzer Prize for Fiction in 1988. Five years later, she became the first African American woman to win the Nobel Prize in Literature. She has additionally won a plethora of other awards, including the Presidential Medal of Freedom, which was presented to her by President Barack Obama in 2012. Aside from her literary accomplishments, Morrison was also able to share her love of writing with others as a creative writing and literature professor at Howard University, Yale University, SUNY Purchase College, Bard College, Rutgers University, SUNY University at Albany, and Princeton University.
  The Toni Morrison Society, founded in 1993, will preserve her legacy through its dedication to the study of Morrison's publications. As readers continue to enjoy her expansive literary works and contributions, Toni Morrison will be remembered for her incomparable storytelling abilities and moving portrayals of African American identity and experiences.