Anger Issues, holdouts, and rookie stars; just a normal three weeks in the NFL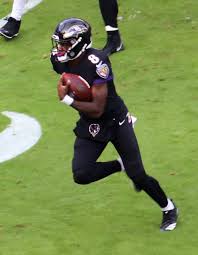 The start of the 100th season of the National Football League has already made many major headlines. Antonio Brown was traded, cut, signed, cut again, and now vows to never play in the NFL again. In the meantime, Lamar Jackson learned how to throw, but Drew Brees, Ben Roethlisberger, and Cam Newton are all looking at multiple weeks or months on the injured lists. Somehow Daniel Jones, yes, Daniel Jones, has taken the starting job, and a whole fanbase away from Eli Manning. 
  From the Super Bowl reigning champions, the Patriots, Tom Brady continues to shock haters as he goes into his nineteenth season in the NFL. Even though Brady has lost Danny Amendola, Chris Hogan, Rob Gronkowski, Brandin Cooks, and so many more all star wide receivers, he continues to deliver to all the bandwagon fans. In the meantime, the Jets are in trouble. They lost their biggest future piece in Sam Darnold, but do not worry; Le'veon Bell is comfortable with taking fifty handoffs and passes a game, and he definitely will not get tired or anything… right? It is almost as if the Dolphins never showed up to their first three games; after losing by ninety-five points in their first two games, they only lost by three touchdowns and a field goal in a twenty-five point loss in week three. Rumor has it that after the first loss, a fifty point crusher to the Ravens, multiple players have requested trades. From New York, Daniel Jones and the Giants led their team to a week three win over the Buccaneers. Even though Jones balled out as he dominated in his first start, Shaquon Barkley is now ruled out for multiple weeks. 
  Five months ago if I told everybody that Lamar Jackson would be leading his new team to forty point wins, they might think I was crazy. Last year when Jackson started the last six games of the season, he put up six touchdowns. In just two games this year, he has already thrown seven. Hollywood Brown and Myles Boykins have both been reliable targets for the young QB. To the west, the Seahawks started out the season 2-1. After losing their main defense, cutting Doug Baldwin, and Jimmy Graham quietly moving to Green Bay, many people were convinced that the Seahawks would not be a successful team. DK Metcalf was great for the Seahawks scoring his first touchdown in week two. Russell Wilson has been, well, Russell Wilson, and the running back duo are nothing short of superb as Chris Carson and Rashaad penny ran over the Bengals and the Steelers. In Carolina, Cam Newton has not been close to his usual playing ability in the first two games of the season. His new throwing motion apparently does not let him throw longer than fifteen yards. The good news? His replacement, Kyle Allen knows how to play football, throwing for over two hundred yards and two touchdowns, adding two more rushing touchdowns. As of now, Cam Newton is ruled out for week four, and Kyle Allen will be getting his second straight start. All of that has already happened in the first three weeks of football, and the NFL fans everywhere are looking forward to the next couple months!