Setting yourself up for success in college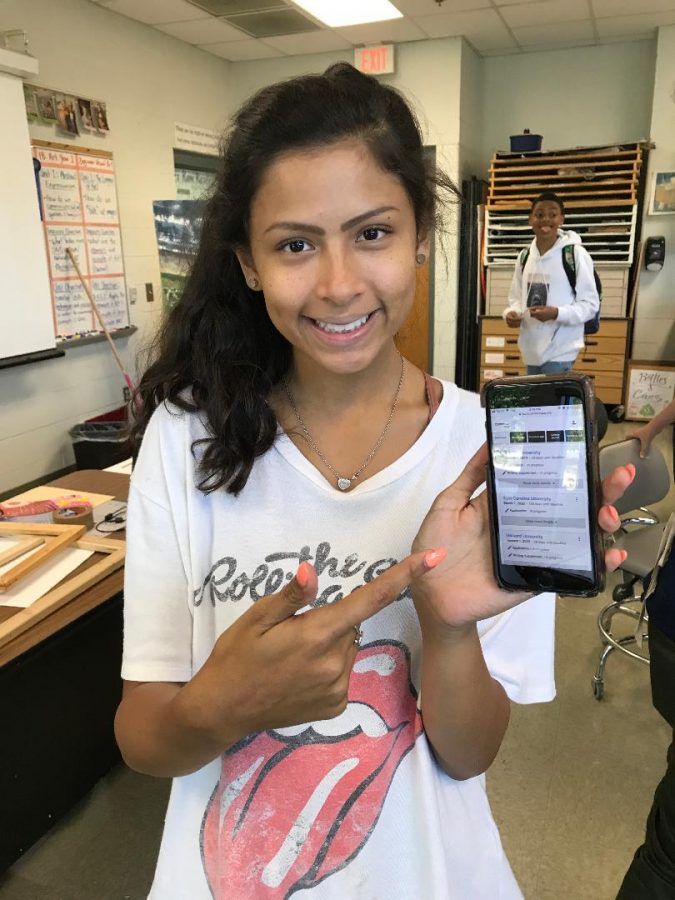 Seniors, it is time to apply to college! Juniors, it is time to sign up for your standardized tests and college tours. Underclassmen, it is time to start thinking about what you want to do as a career, what school may be the best fit for you, and what classes and activities will help you get into college. 
  For you stressed seniors, if you are applying through Common Application, then you can reuse your personal essay for all of your colleges on the site. Because of this, it is important that you do not include anything about a specific college in this essay, such as "That is why I would like to go to NC State!" Common App also asks for your Residency Determination Service (RDS) number for in-state institutions. The RDS online form asks for personal information about you and your parents to determine if you actually live in North Carolina, which qualifies you for in-state tuition. In addition, you must know your deadlines. If you are applying Early Action or Early Decision, many of those deadlines are quickly approaching, typically mid-October through November. If you are applying Regular Decision, usually those deadlines are in January or February. The difference is this: if you apply early, you will find out your admission status early, typically in the winter. If you apply regular decision, then you typically find out in the spring. 
  Juniors, it is time to register for your college-readiness tests! The most popular are the SAT and the ACT. It is important to try both to figure out which one you are naturally better at. Wake County pays for every junior to take the ACT in February during the school day, but you and your family will have to register and pay for the SAT on your own (College Board offers fee waivers for those who qualify for free or reduced lunch). In addition, college tours are typically free and offer a lot of information about the school, including their majors and minors, financial aid, activities and jobs on campus, student life, and the location of the university. It is a great tool that helps students decide if they would like to go to that college. 
  Underclassmen, although college may seem far away, you should start thinking about your interests and what college can help you make the best of it. Take classes that interest you; you have four elective slots. Freshman Iyanna Jackson said, "I have been thinking about college, and I realized that I am not in classes that will help me right now, but next year, I will explore my possibilities more closely." If you are a person who really strives for academic success, then it is also important to think about the level of the classes you are taking. Are you taking Honors or AP classes now? Would you be a good fit for the IB Programme? These are personal questions that you have to be honest with yourself about. In the end, do what is right for you, and make sure that you are taking care of yourself along the way. 
  College is never as far away as you think it is because before you even blink, you are a senior trying to navigate the overwhelming application process. Take classes that focus on your interests, tour the schools that you like, and apply to the colleges that you think would challenge you and would be a home for the next four years. It is about your decision to further your education, so make sure that you will be happy wherever you go.