Touring his new album, Chance the Rapper comes to NC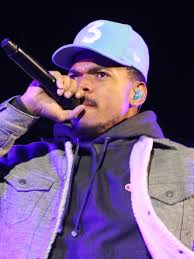 Hang on for a minute...we're trying to find some more stories you might like.
Also known as Chancelor Bennet, Chance the Rapper is a world-wide musical artist. Best known for his Contemporary R&B and Hip-Hop styles, Chance released his newest album in late July of this year. His last album, Coloring Book, had over 57 million streams, making it the first streaming-only album in charts history. Not only is he a talented musician, but he is also a well-known social activist. As a child, Chance's father worked for former president Barack Obama during his time as a senator. This inspired Chance to donate one million dollars to help give Chicago's kids a chance where there is high violence and crime rates. Many kids look up to him, including junior Adam Razik, who said, "His songs are just very catchy and easy to dance or jam to. He is just one of the easily lovable rappers and singers of this generation. Even if you do not listen to him, you have probably listened to one of his songs or at least heard of his name." 
  Chance started his musical journey in his early childhood, but it was not until later in high school when he started to become known as more than Chancelor Bennet. During his senior year at Jones College Prep, he got suspended for ten days for marijuana possession. He used this time to record his first solo mixtape, naming it 10 day. In the next few years, he began producing his second mixtape, Acid Rap; this mixtape officially launched his music career. When Coloring Book was released in early 2016, the album had three nominations for the Grammys and ended up winning Best Rap Album in 2016. During the 2016 Grammys, he also won Best New Artist and Best Rap Performance. 
  Right now, Chance the Rapper is touring for his third and latest mixtape, The Big Day. Composed of 22 songs, this album is a big tribute to Chance's family which includes his wife, Kirsten, and their two daughters.
  Today, October 12, Chance the Rapper was supposed to stop in Charlotte to perform The Big Day album; however, the show got rescheduled to January 30 due to the birth of his second daughter. He will be continuing his tour in the United States all the way until the end of February.