How Clemson's Dabo Swinney is transforming college football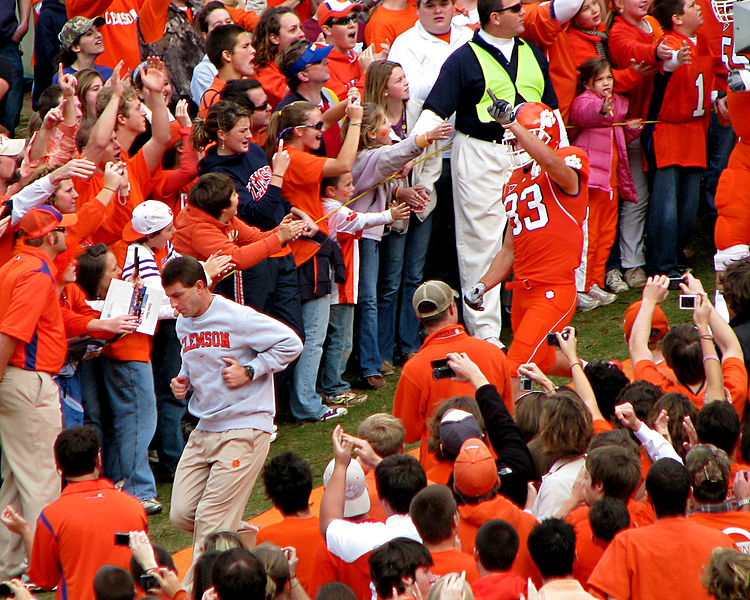 Dabo Swinney has coached the Clemson Tigers football team since October 2008. Since then he has impacted their program profoundly, forming his team into respectful men and tremendous athletes. The way he coaches and builds relationships with his players allows him, his staff, and his team to be as successful as they are. Throughout the past couple of years, Dabo Swinney has transformed Clemson football into a powerful program and has influenced college football coaches for the better. 
  Dabo's coaching staff refers to his way of operating a program as one like no other. With the perfect balance of discipline, recuperation, and time off, the Dabo way of running things seems too successful to do it any other way. This was seen last season when Clemson demolished the Crimson Tide in the National Championship. Not one staff member left Clemson, whereas six of Nick Saban's coaches left Alabama. 
  According to NCAA rules, coaches get 20 hours to work with their teams; however, Clemson almost never reaches this limit. This is because Dabo will allow guys extra weeks off in the offseason as well as days in during the week to get away. Clemson's weekly schedule involves players taking Mondays off to follow a scripted meditation app on their phones, calling it "Mental Mondays." Up until Thursday, the team will practice for game day, and come Friday they will have a talk session about what is to come involving game day, what to expect, and how to further their winning record. When watching the game on television, you are able to truly see his reaction to calls and exciting plays. But you can also see him chew out his players when they are unable to get the job done, which he truly believes they are capable of doing. He will hammer down on them in the moment but come next game day, he never gets the chance to over the same issue because he has pushed them to perfect the play so come gameday it follows through perfectly. 
  He has instilled the perfect balance of off time along with the amount of work ethic, focus, and determination needed to be a national championship-worthy team every season. His unique routine on drawing in his team's focus and pulling back has led his team to victory on and off the field, as he will take time to discuss life lessons even days before a big game. This aspect of his coaching allows him to be one of the best college coaches as well as an awesome mentor to players. A huge Clemson fanatic herself, senior Piper Phillips commented, "It is obvious that Dabo Swinney is one of the best football coaches in the nation; he influences his players through teaching them life lessons and how to be good people all around. As current players move on from college football and new players fill their shoes, Dabo will continue to have a great team because of the impact he has made on his players both on and off the field." 
  As playoffs are coming up, and soon after their chance at another National title, the Clemson Tigers will continue to influence all viewers as their leader, Dabo Swinney, proceeds to transform the Clemson program and college football as a whole.