Reminiscing nostalgic childhood shows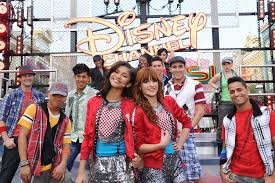 As teens, we have Netflix, Hulu, Prime, and Youtube at our disposal to watch our favorite television shows, but do the shows we watch now compare to the ones we loved during our childhood? There are numerous occasions where we can recall having an engaging conversation with someone about how we used to love watching The Suite Life of Zack and Cody and debating whether one twin was better than the other. The shows that we grew up watching are sentimental for this generation because it brings us back to a better, happier, and definitely less stressful time in our lives. It is true that we have interesting shows like Stranger Things, New Girl, Riverdale, and Grey's Anatomy, but are they as good as the ones we adored on Nickelodeon and Disney channel?
  When you think of Disney Channel, you remember the television stars drawing the iconic Mickey Mouse head with the shiny wand and the outro of "and you're watching Disney Channel." There are numerous Disney shows that come to mind when we think back to what we used to watch as kids. Popular ones that can be recalled include Kim Possible, The Suite Life of Zack and Cody, Good Luck Charlie, Hannah Montana, Wizards of Waverly Place, Lilo and Stitch, and Phineas and Ferb, to name a few. What made these shows so good was how relatable the characters and their families were. Of course, a family of wizards is a fictional concept, but the dysfunctionality and love showcased between characters on these shows is something we could connect with. The main characters were people we looked up to and wanted to emulate. Who would not want to be Hannah Montana? She was a regular teenager by day and pop star by night. How about living on a cruise ship and going to high school with all your friends with nonstop fun? Our bedroom walls were filled with posters of our favorite television stars, and teen magazines gave us everything and anything we wanted to know about them. Junior Mallory James misses what is now called "the old Disney" and said, "I definitely loved Wizards of Waverly Place and Hannah Montana, but Disney has never been the same since." Disney Channel is what we associate with many of our precious memories and most fond moments.
  Not only was Disney a network that aired great TV shows, but so was Nickelodeon. This channel, known for its bright green slime, introduced famous shows such as Drake and Josh, iCarly, Victorious,  Zoey 101, and Big Time Rush to us. Each show had something unique about it. The humorous interactions from Drake and Josh always made for a good laugh. Who can forget the sushi conveyor belt scene where they got stuck? A classic, Zoey 101 had an opening theme song that you can not help but sing along to. The school from Zoey 101, PCA, and Hollywood Arts from Victorious were schools that kids dreamt about going to. We also miss heartthrobs Kendall, James, Carlos, and Logan from Big Time Rush who were fought over which one was everyone's favorite. This show brought great music and always made for an entertaining watch.
  It is difficult to imagine life without these shows, not just because it was TV, but because they meant something to us and will always hold a special place in our hearts. So while you are busy watching your current shows, do not forget what TV used to be like. Watch a few reruns, and connect with your inner child!